Trending:
Why sea buckthorn is healthy and what to prepare with it for winter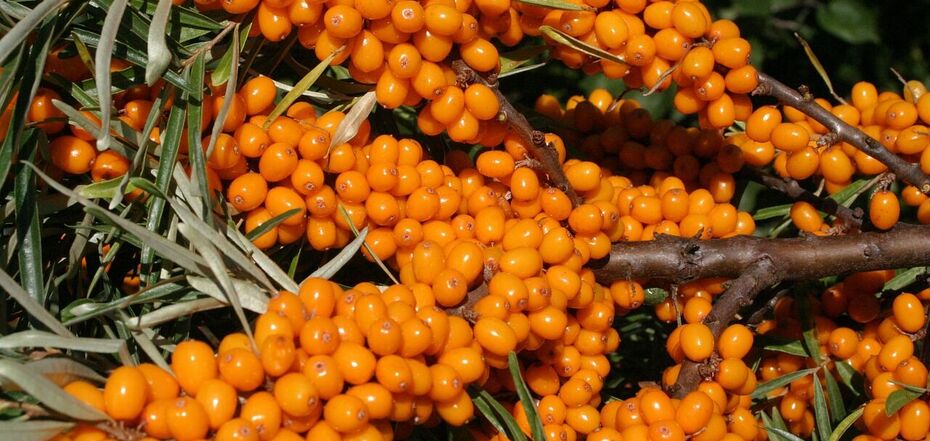 Useful sea buckthorn. Source: pixabay.com.
The most useful and one of the most delicious berries is sea buckthorn. According to experts, it is a real source of useful substances. In addition to vitamins B, E, K, A, C, and PP, it has several minerals necessary for the body like titanium, silicon and boron. Sea buckthorn also has a low-calorie content, which is only 82 kcal per 100 g.
FoodOboz editors share useful information about the benefits of sea buckthorn and how to prepare it for the winter.
The benefits of sea buckthorn
Sea buckthorn berries are indispensable for colds, as they have a high content of ascorbic acid. These berries are also very beneficial to the gastrointestinal tract as they remove toxins from the body.
How to store it

Berries can be dried, frozen and made into useful jams, compotes and tinctures. It can also be covered with sugar and stored like this for a long time.
Recipe for sea buckthorn jam
Ingredients:
sea buckthorn - 1 kg
sugar - 1 kg
Method of preparation:
1. Wash the berries, dry and then transfer to a pot. Pour water, bring to a boil and cook for 3-5 minutes after boiling.
2. Rub the berries through a sieve, add sugar to the resulting mixture and leave for 2-3 hours. Cook on low heat for 15-20 minutes, stirring constantly.
3. Transfer to jars and close.
OBOZREVATEL also reported how to prepare a healthy jam from viburnum for the winter so that it is not bitter and not too sweet.