Trending:
Why do tomato cans blow: 4 most common mistakes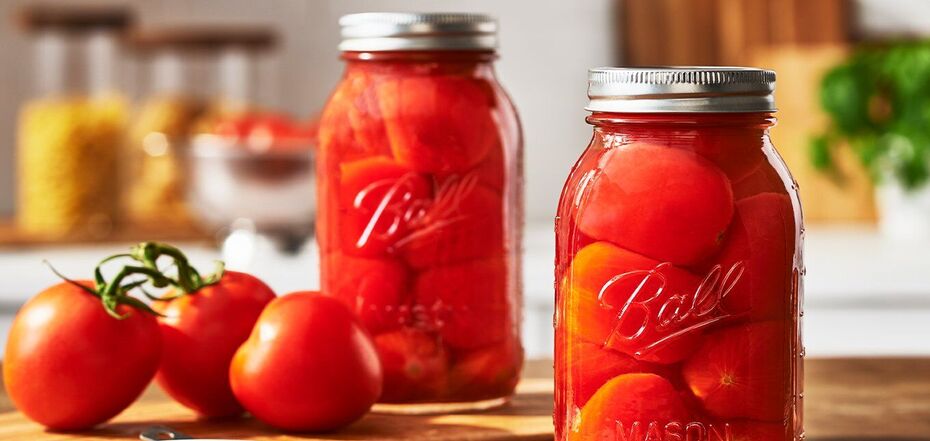 Canned tomatoes for winter. Source: ballmasonjars.com.
It is very common for canning jars to get cloudy and explode, even when you cook everything according to the recipe. There are many reasons for this, but the main ones are dirty vegetables and jars and a bad canning key.
FoodOboz editors share tips on how to properly cook canned tomatoes so that the jars do not explode.
The main reasons why jars explode and the marinade becomes cloudy
1. Tomatoes with spots will ferment the marinade
For canning, tomatoes should be chosen without any damage.
2. Dirty vegetables, herbs and jars
Before canning, all ingredients should be washed thoroughly, as poorly washed vegetables can cause a fermentation reaction and the marinade will become cloudy.
Jars, lids should also be washed very thoroughly, as well as sterilized and dried in the oven before using for canning.
3. A bad canning wrench
Another cause of cloudy brine is poorly sealed jars due to a bad key. In such cases, air can get into them and fermentation can begin. In order to make sure that the jars are well and tightly sealed, they should be placed upside down for a day.
4. Non-compliance with the proportions
Another reason for explosion can be a failure to comply with the proportions of salt or vinegar during preparation.
OBOZREVATEL also reported how to quickly prepare pickled garlic with red currants for the winter.