Trending:
Where to store garlic and onions so that they do not spoil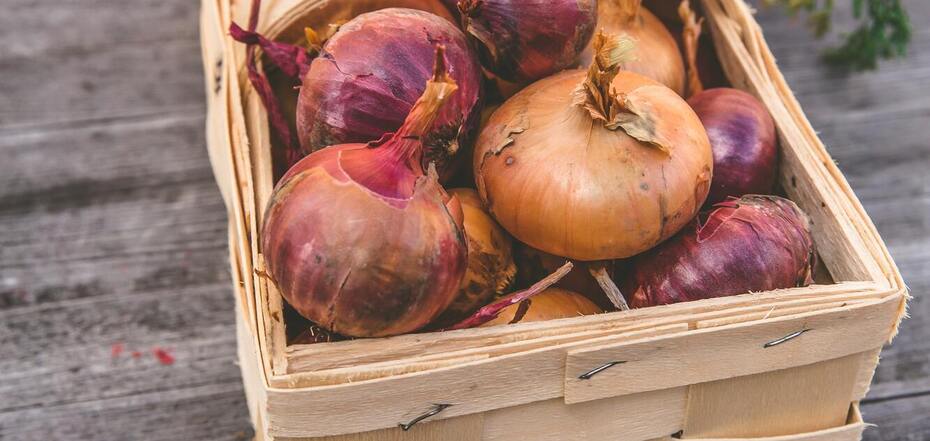 How and where to store onions. Source: pixabay.com.
Garlic and onions are products that are in every kitchen. They are always added to minced meat for meat dishes, as well as to salads and marinades for kebabs. Onions and garlic can also be canned for the winter. It is very important to know how to store onions and garlic in winter so that they are stored for a long time and do not spoil.
FoodOboz editors share useful tips on how to store onions and garlic in winter so that they do not rot and do not spoil for about a year.
How to store onions properly
Onions should be stored in a cool, dark and dry place, free from moisture and light.
You can also store onions in the refrigerator, but they can spoil faster because of moisture. Onions can be stored at room temperature for up to one year if the rules are followed.
If you want to store diced or sliced onions, it's best to transfer them to a glass container and store them for seven to 10 days.
How to store garlic
Garlic is best stored at room temperature in a cool, dry and dark place. You should not store it in the refrigerator because of the moisture, causing garlic to sprout and become bitter.
Housewives advise storing garlic whole, not divided into cloves or it will begin to spoil and sprout.
Also on OBOZREVATEL reported how to store vegetables, fruits and berries so that they do not spoil.