Trending:
What you need to do with cucumbers to avoid white brine: here are useful tips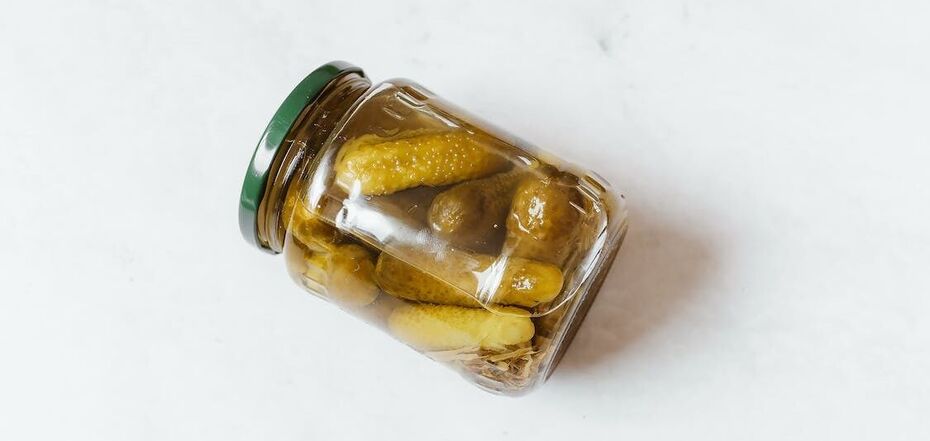 Pickled cucumbers. Source: pexels.com.
Pickled cucumbers is a very simple and delicious appetizer for the winter, which can be prepared with spices, ketchup, dill and parsley. But very often the jars explode due to non-compliance with the rules of preparation.
FoodOboz editorial staff shares useful tips on how to avoid white brine in jars with pickled cucumbers.
There are several ways to do this:
all vegetables and herbs should be perfectly washed
exact proportions must be followed
salt for canning should be iodized
brine should be boiled twice and vinegar should be poured in only in the last turn
jars should be sterile and lids are required only of good quality and without damage.
the key must be in good working order so as not to damage the jars.
Reasons why brine may turn white:
1. Breach of airtightness
Poor lids can be the cause of white scaling on the cucumbers.
2. Non-sterile foods and jars
If you wash your cucumbers and canning jars poorly, bacteria will start to multiply inside the jars and the cucumbers will have a white brine.
3. Improper storage conditions
Cucumbers should be stored in a warm, cool place, as well as at room temperature, but not more than 3 days.
4. Large amounts of chemicals in cucumbers
If the vegetables were sprayed with a large amount of chemical fertilizers when growing, then some time after pickling the brine of cucumbers may turn out to be white in color.
OBOZREVATEL also reported how to prepare tasty canned cucumbers without pickle to avoid plaque.