Trending:
What should not be added to pancake batter to make them puffy: top 3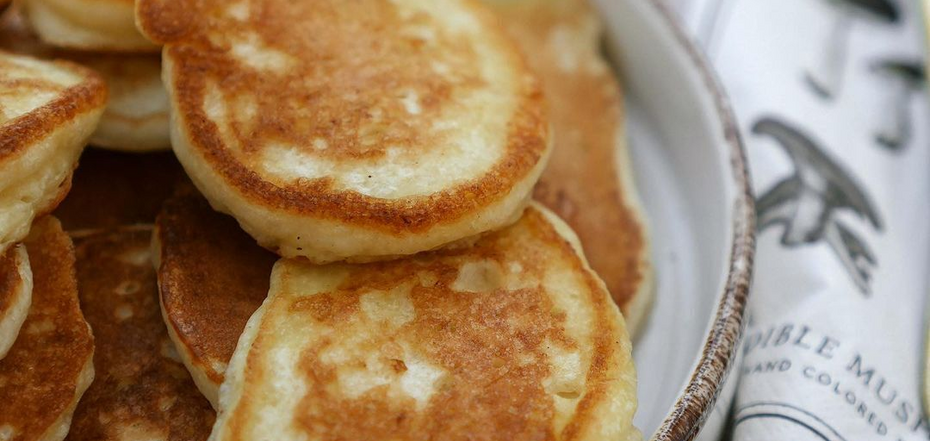 Homemade pancakes. Source: instagram.com/gordynovskaya/
Homemade, puffy and delicious pancakes can be a great alternative to bread and rolls. In order for them to be successful and easy, you need to prepare the dough correctly. To avoid spoiling it, do not add a lot of flour to the dough so that it is not clogged.
FoodOboz editors share useful tips on how to cook delicious and puffy pancakes, as well as what should not be added to the dough, so as not to spoil the pancakes.
1. A lot of flour
The dough for pancakes should be of a consistency like thick sour cream, so cooks advise adding not all the flour at once, but in portions and look at the consistency, and you should know that the rarer the dough, the faster the pancakes will rise. And also you should not whip the dough for a long time - stir it to a homogeneous consistency and let it stand for up to 15 minutes.
2. Soda
Do not add too much baking soda to the batter, as it can give a specific flavor to the dish.
3. Eggs
You can not add a lot of eggs, because the pancakes will become "rubbery". Cooks advise adding no more than 1 egg to the base.
It's also very important to choose the right pan for frying pancakes, with a thick bottom. Cooks also advise not to pour a lot of oil during frying, because they will have a bitter flavor!
Also on OBOZREVATEL you can read the recipes: