Trending:
What happens to the body if you drink beer every day: an expert's answer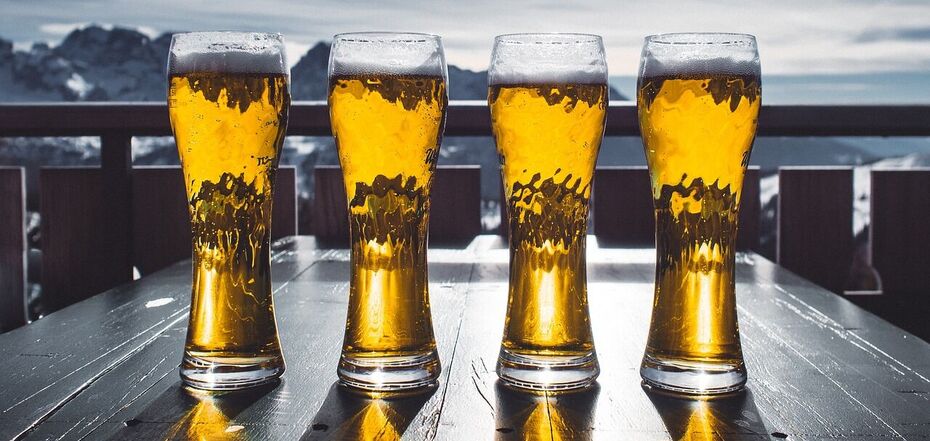 Harm of beer for the body. Source: pixabay.com
Beer is a drink that is considered absolutely harmless, but this is in vain, because according to experts, a person can very quickly develop beer alcoholism. And it should be noted that beer contains many harmful substances that cause intoxication, such as syrupy oils, aldehydes, esters and methanol, which not only increase the effect of intoxication, but also have a negative impact on the internal organs of a person and the body as a whole.
Drug addict Sergei Khudoley told on YouTube, about the harm of beer, as well as how quickly beer alcoholism occurs and how in general the drink affects the body of women and men.
1. What happens to the body if you drink beer every day
People who drink beer every day may have a "beer heart", i.e. there is an enlargement of the heart cavity, and necrosis of the heart muscle and heart attacks may occur.
On the part of the GI tract can also be observed various disorders in the form of gastritis, pancreatitis, hepatosis and even cirrhosis of the liver. Kidneys also suffer from beer consumption, namely, you can observe swelling of the extremities, puffiness of the face.
It is very important to note, according to experts, because of drinking beer every day, there can be disorders of the peripheral nervous system, even dementia can occur, and can quickly develop deterioration of vision, hearing, anxiety and sleep disorders.
And there can also be hormonal and reproductive disorders in both men and women.
2. How beer affects the male body
If a man drinks beer every day or often, such phenomenon as "beer belly" and obesity can be observed. Because under the influence of alcohol and phytohormones, excess calories can be deposited on the belly!
3. How beer affects the body of women
According to experts, women who often drink beer, you can observe the appearance of stubble, mustache. And also there are problems with hormones and menstrual cycle disorders can occur.
It is worth noting that women who suffer from beer alcoholism, more often than others are exposed to the development of breast cancer!
4. Why people who drink beer gain weight very quickly
The reason for weight gain is not beer, but snacks eaten with beer, which are most often foods that retain water in the body, namely: salted nuts, dried fish. Specialists explain that carbon dioxide and yeast, which are contained in beer expand the stomach, while alcohol irritates the receptors of the digestive tract and blocks the satiety centers, so the appetite appears.
Also on OBOZREVATEL reported, why you should definitely eat walnuts and in what form they are most useful.