Trending:
The most budget-friendly and healthy zucchini appetizer: crispy balls with grated cheese and breadcrumbs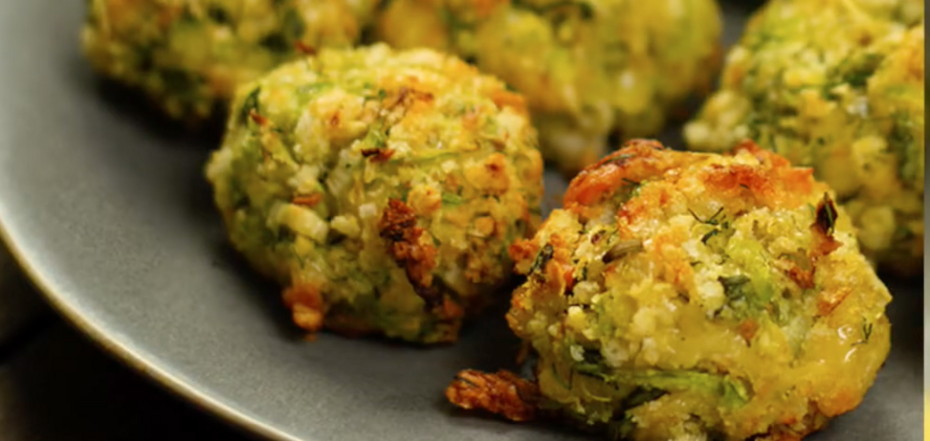 Appetizer recipe
From zucchini you can make a lot of delicious and simple appetizers, salads and even jams. They can also be stuffed, baked, pickled, salted and made into lechos, sauces, stews, spicy pickled salads.
FoodOboz editors share a recipe for delicious zucchini balls, with cheese and breadcrumbs, which are cooked in the oven.
Ingredients:
Zucchini - 300 g
Green onions - bundle
Hard cheese - 50 g
Chicken eggs - 1 pc.
Wheat flour - 50 g
Baking powder - 5 g
Nutmeg - to taste
Breadcrumbs - 50 g
Herbs - to taste
Salt - to taste
Black pepper - to taste
Method of preparation:
1. Wash zucchini, grate, squeeze out the juice. Grate the cheese, dice the onion, chop the herbs finely.
2. Mix in a bowl the grated zucchini, chopped onion, grated cheese, chopped herbs, breadcrumbs, flour, baking powder, nutmeg and mix well. Add beaten egg, salt, pepper and mix well.
3. Form balls with your hands, place on a parchment-lined baking tray and bake for 25-30 minutes, at 200 C.
Serve with any sauce you like!
Also on OBOZREVATEL reported how to deliciously prepare Odessa zucchini fritters in 5 minutes from 3 ingredients for lunch and dinner.