Trending:
Tastier than "Mimosa": "Marseille" salad with sprats in 10 minutes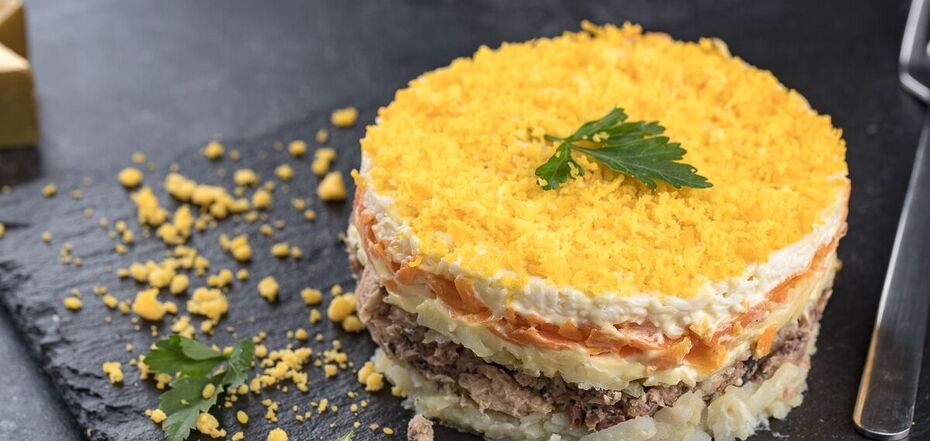 Salad recipe. Source: qadin.net
The "Marseille" salad is a very satisfying dish based on sprats, boiled eggs, grated hard cheese, and prunes. It is worth noting that the advantage of this salad is that it takes only 10-15 minutes to prepare.
The FoodOboz editorial team shares a recipe for a delicious and satisfying salad with "Marseille" sprats, which will be an ideal dish for a festive table.
Ingredients:
Sprats without oil - 100 g
Prunes
Carrots - 2 pcs. fried
Eggs - 2 pcs.
Hard cheese - 100 g
Olives and olives - 6 pcs.
Salt
Mayonnaise.
Method of preparation:
1. Wash the carrots, grate and fry, cool.
2. Pre-boil the eggs, grate the yolks and whites separately.
3. Finely chop the prunes.
4. Assemble the salad in layers: put chopped sprats, mayonnaise, grated cheese, mayonnaise, fried carrots, prunes, mayonnaise, chopped olives and olives, grated egg white, mayonnaise, and sprinkle with grated egg yolk on the bottom.
You can also find more recipes on OBOZREVATEL: