Trending:
Tastier than Mimosa: a hearty salad made from budget products for a festive table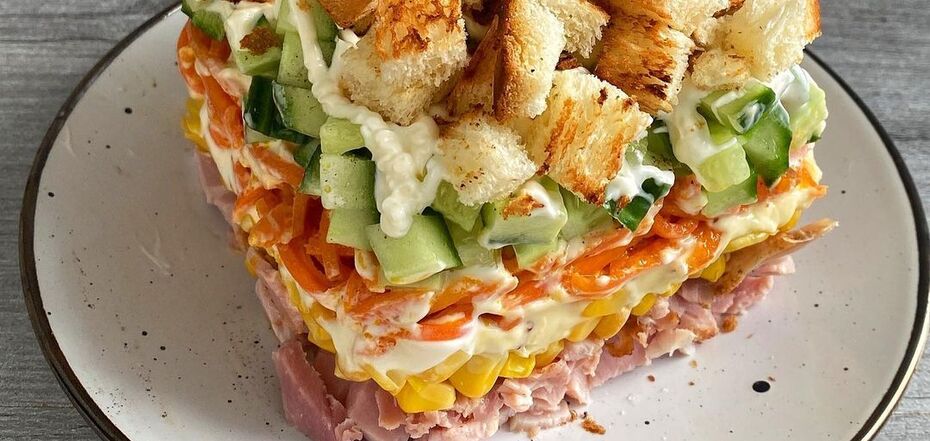 Salad recipe. Source: instagram.com/zefirok_recipes/
Salads in the fall can be made with seasonal vegetables that can be baked, such as carrots, potatoes, pumpkin, beets, and peppers. And to make the dish more satisfying, you can add any meat, seafood, cheese, liver, or fish.
Cook Yulia shared on Instagram a recipe for a delicious, hearty salad with ham, Korean carrots and breadcrumbs.
Ingredients:
ham - 150 g
corn - 100 g
Korean carrots - 150-200 g
fresh cucumber - 2 pcs
mayonnaise - 3-4 tbsp
toasted bread for croutons
Method of preparation:⠀
1. Dice the ham and fresh cucumbers.
2. Assemble the salad in layers: first layer - ham, second - corn and mayonnaise, third - Korean carrots and mayonnaise, fourth - fresh cucumber, fifth - mayonnaise and sprinkle with croutons on top.
You can also find more recipes on OBOZREVATEL: