Trending:
Tastier than adjika: spicy tomato and pepper sauce for pizza, soup, borscht, stewed meat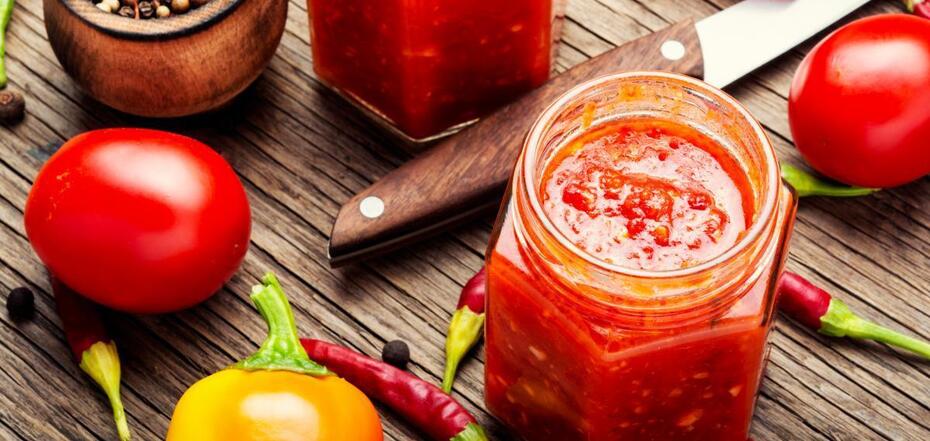 Sauce recipe. Source: depositphotos.com
Tomatoes can be used to make many delicious sauces and salads for the winter. They can also be salted, fermented and preserved with onions, peppers and beetroot.
Cook Yulia shared a recipe for a delicious sauce made from sweet peppers, tomatoes and hot peppers on Instagram.
Ingredients:
tomatoes - 800 g
sweet onion - 200 g
hot pepper - 1 pc.
garlic - 1 pc.
Marinade:
ground black pepper - 1 tbsp.
salt - 1.5 tbsp. l.
sugar - 3 tbsp.
Method of preparation:
1. Pass the tomatoes, sweet, hot peppers and onions through a meat grinder, pour into a saucepan and boil. Then add black pepper, salt and sugar. Boil for another 20 minutes, then add 1 tbsp of vinegar 9% 2 minutes before cooking.
2. Put the halved tomatoes in sterile jars, pour boiling water over them, cover and leave for 20 minutes, then drain the water and pour the prepared sauce over the tomatoes.
3. Preserve and turn the jars upside down.