Trending:
Sauerkraut with vegetables under a nylon lid for the winter: a recipe for a healthy and tasty appetizer for a 3-liter jar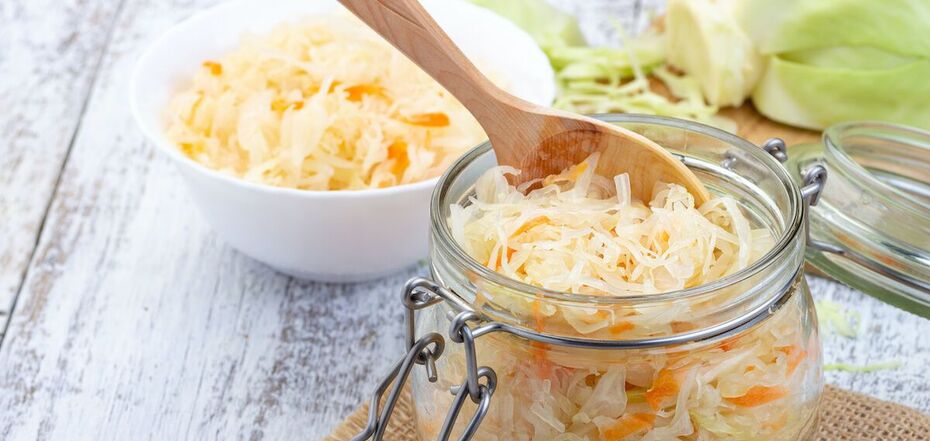 Kale recipe. Source: ctfassets.net
White cabbage is a very healthy and tasty vegetable that contains a lot of vitamins and minerals, as well as antioxidants such as choline, beta-carotene, lutein and zeaxanthin, and flavonoids such as kaempferol, quercetin, and apigenin. It's worth noting that cabbage can be pickled, stewed, and used to make salads and first courses.
Cook Vita shared on Instagram a recipe for a vitamin-packed cabbage salad with bell peppers, onions, and carrots for the winter.
Ingredients:
cabbage - 5 kg
carrots - 1 kg
onion - 1 kg
sweet pepper - 1 kg
sugar - 200 g
salt - 4 tbsp
vinegar - 300-350 ml
vegetable oil - 300-350 ml
Method of preparation:
1. Chop the cabbage very finely, put it in a bowl, add the onion sliced in half rings.
2. Grate the carrots on a Korean carrot grater, cut the pepper into strips, transfer to the cabbage and mix.
3. Add vinegar, sugar, salt, oil to the vegetables and mix well. Then put the cabbage in three-liter jars, pour the juice from the vegetables and cover with nylon lids.
You can eat it right away, but it is better to marinate it for at least a day. The salad keeps well in the basement, and even better in the refrigerator until the end of winter!
You can also find more recipes on OBOZREVATEL: