Trending:
Poppy seed buns like fluff: the recipe for the most successful dough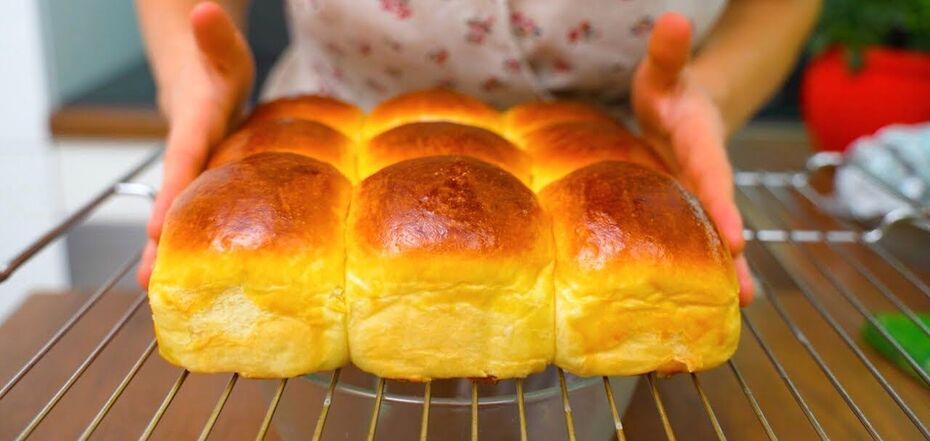 Homemade buns with filling. Source: screenshot from a YouTube video
Homemade buns can be made from ready-made puff pastry and yeast dough. To make the yeast dough fluffy and successful, culinary experts advise cooking it with warm milk and adding melted butter.
Cook Yana shared on Instagram a recipe for delicious, fluffy homemade poppy seed buns that will always turn out well.
Ingredients:
For the dough:
flour - 300 g
milk - 130 ml
sugar - 2 tbsp
salt - a pinch
dry yeast - 2 tsp.
butter - 30 g
For the filling:
poppy seeds - 100 g
milk - 200 ml
vanilla - optional
sugar - to taste
Method of preparation:
1. Sift the flour, add the milk at room temperature, sugar, a pinch of salt, and the egg. Mix everything well and add the yeast, mix again. Then add the melted butter and knead the dough again. Cover and leave in a warm place for 30 minutes.
2. Pour the milk over the poppy seeds, add vanilla if desired, and cook over low heat until the milk has completely evaporated, then blend with sugar in a blender.
3. Flour the surface and rolling pin and roll out the dough. Spread the filling evenly over the dough and roll it up from the wide side to make it long and cut it.
Brush the top with an egg and bake for 20 minutes at 180 C.
You can also find recipes on OBOZREVATEL: