Trending:
Polish-style green tomato jam for winter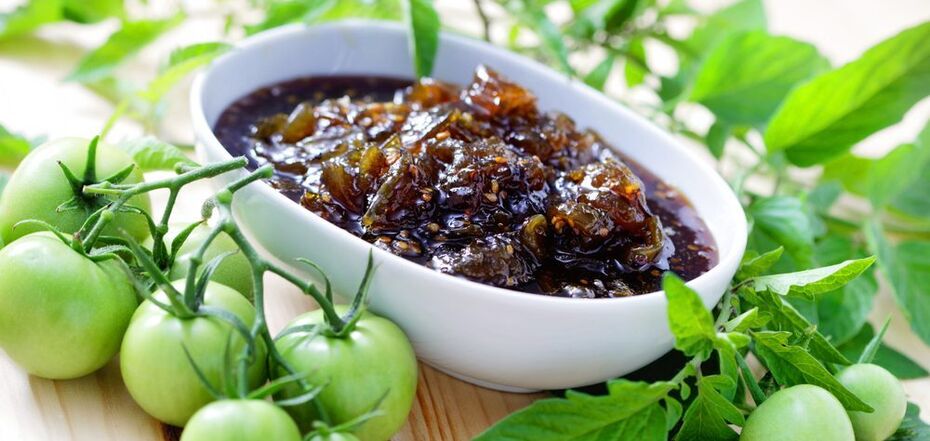 Jam recipe. Source: lifehacker
Green tomatoes can be the perfect vegetable for making delicious winter snacks, spicy ajika and even jam.
FoodOboz editors share a recipe for jam from green tomatoes, which will be very unusual in flavor.
Ingredients:
tomatoes - 1 kg
water - 3 liters
sugar - 1200 g
citric acid - a pinch
lemon peel
Method of preparation:
1. Cut the tomatoes into halves, cut out the stalks and remove the seeds with a spoon. Then cut into small pieces. Transfer the tomatoes to a saucepan and pour 1 liter of boiling water. Bring to the boil over high heat and simmer for 10 minutes, stirring constantly. Drain, re-fill with 1 liter of cool water and cook for another 10 minutes.
2. Tip the tomatoes into a colander to drain off the liquid. Transfer to a bowl, cover with sugar, cover with a lid and leave for an hour or two. Pour 1 liter of boiling water again, bring to a boil over low heat and cook for 10 minutes. Remove from the heat, cool, cover and leave in the refrigerator for a day.
3. Drain the syrup, bring to the boil over medium heat and simmer for about 20 minutes. Then add tomatoes and stir, cook for another 15 minutes over low heat, then add citric acid and grated zest. Pour the jam into jars and preserve.
Also on OBOZREVATEL reported how to quickly and correctly prepare ajika from green tomatoes for the winter.