Trending:
Plăcintă with healthy pumpkin: a recipe for a hearty skillet dish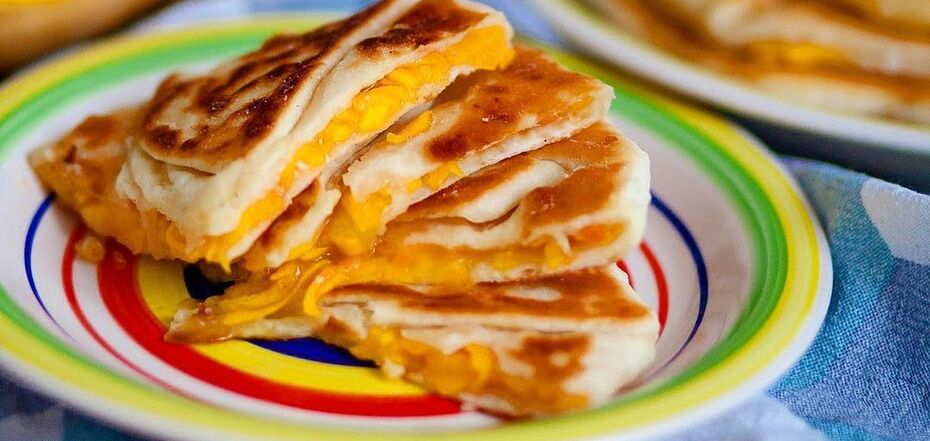 Recipe for the dish. Source: instagram.com/bonitavkusnoo
Plăcintă is a dish of Moldovan cuisine that looks like a thin cake with a filling. The filling can be different: cottage cheese, apple, berries, mushrooms, pumpkin, onion, zucchini.
Cook Svitlana shared a recipe for a delicious, healthy pumpkin plăcintă on buttery dough on Instagram.
Ingredients:
kefir - 500 ml
salt - 1 tsp.
sugar - 2 tbsp
soda slaked with vinegar - 1 tsp.
flour - 4-5 tbsp.
vegetable oil - 2 tbsp.
For the filling:
Method of preparation:
1. Mix the kefir with sugar, salt and oil, add the baking soda slaked with vinegar. Add the flour until the dough stops sticking to your hands and divide it into 12 pieces.
2. Roll out each pastry into a thin cake. Put grated pumpkin on top and sprinkle with sugar, then gather the edges on opposite sides and pinch in the center. After that, gather the remaining edges, pinch in the center and roll out a little.
3. Then put the plăcintă on a preheated frying pan, pre-greased with vegetable oil. Once it is browned, turn it over to the other side and close the lid of the pan. The steam will help it bake inside.
You can also find recipes on OBOZREVATEL: