Trending:
Pickled tomatoes with mustard for the winter: a recipe for a delicious snack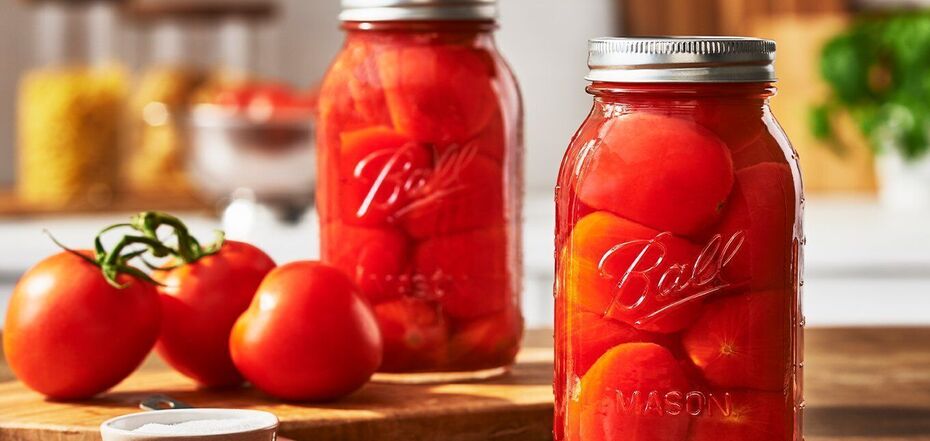 Tomatoes for the winter . Source: ballmasonjars.com
Homemade pickled tomatoes are the best winter snack that can be prepared with mustard, berry leaves, cucumbers, and are delicious with beetroot. To prevent the tomatoes from boiling into porridge during the cooking process, you need to choose small fruits for preservation, and it is very important that they are firm.
Cook Irina shared on Instagram a recipe for delicious pickled tomatoes with vinegar, garlic and mustard seeds.
Ingredients:
tomatoes - 5 kg
water - 5 litres
salt - 1 cup
sugar - 1 cup
vinegar - 1 cup
mustard in grains - 3 tbsp.
garlic - 1-2 cloves in each jar.
horseradish leaves
dill
allspice
Method of preparation:
1. Wash the tomatoes. Put the leaves, dill, pepper, garlic and tomatoes on the bottom of the jars and top with the tomatoes. Pour boiling water over the top, cover the jars with lids and let stand for 10 minutes.
2. Marinade: add salt, sugar, vinegar and mustard seeds to boiling water. Stir and let it boil for 3-5 minutes.
3) Drain the water from the jars and pour the marinade over the tomatoes. Put the lids on the jars immediately and let them cool.