Trending:
Pickled sweet cherries with spices: a recipe for a delicious and original snack for the winter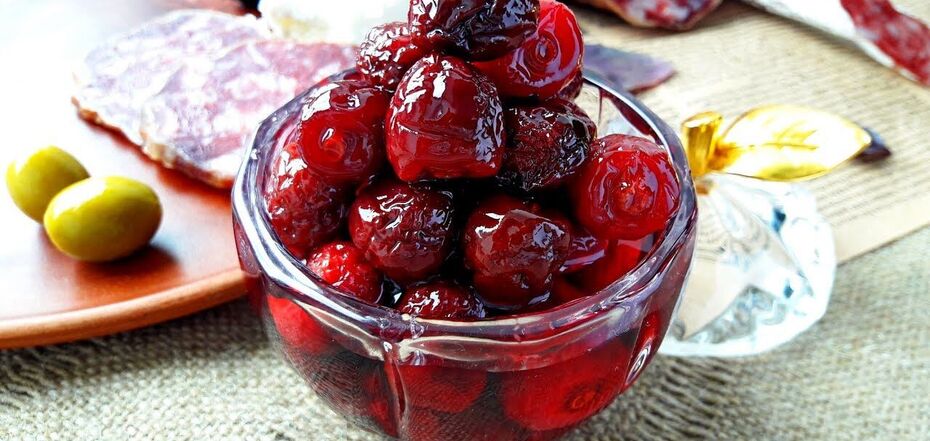 Recipe for pickled sweet cherries . Source: recepty.mobi
Sweet cherries can be an ideal berry for making delicious pies, dumplings, and delicious, light summer desserts. They can also be used to make savoury sauces for meat, preserved for the winter with other berries, as well as compote and preserve with spices and lemon juice.
Chef Volodymyr Yaroslavskyi shared a recipe for delicious pickled cherries with spices on Instagram.
Ingredients:
pitted sweet cherries - 300 g
For the cold marinade:
apple or wine vinegar, lemon juice - 20 g lemon juice
sugar - 30 g
water - 200 ml
a mixture of peppers - 1 tbsp
a few cloves and coriander
Method of preparation:
1. Peel the cherries from the pits.
2. cold marinade: mix everything, the marinade should have a slightly sour and sweet taste.
3 Fill the jars with the cherries, add the spices, pour over the cold marinade and let stand for 2-3 hours.