Trending:
Not fried and not raw: how to cook vegetables properly to make them healthy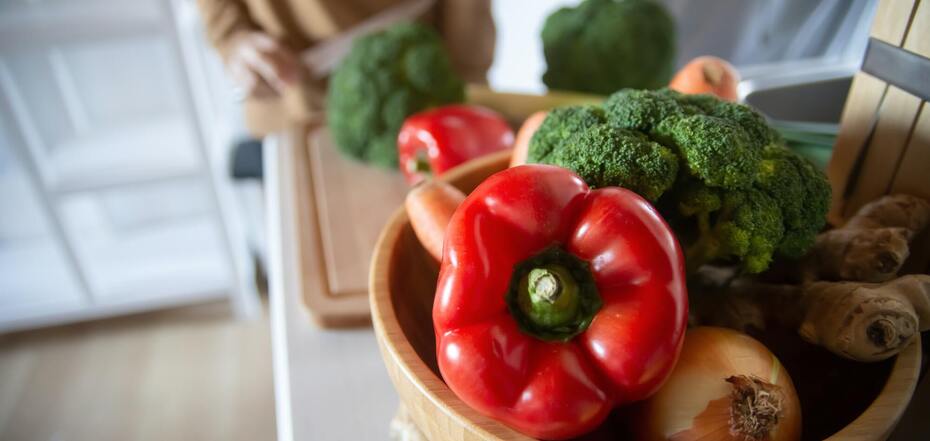 Fresh vegetables. Source: Pexels
Vegetables are an essential part of everyone's diet. According to experts, they are best eaten raw or baked, so they will be the most beneficial. You should not fry vegetables if you want them to retain their vitamins.
Cook Natalia shared on Instagram a recipe and tips on how to properly bake vegetables to make them healthy.
Ingredients:
potatoes - 2-3 pcs.
carrots - 2 pcs.
mushrooms - 200 g
Brussels sprouts - 200 g
onion - 1 pc.
For the marinade:
olive oil - 3 tbsp.
garlic - 3-4 cloves.
soy sauce - 2 tbsp.
balsamic sauce - 1 tbsp.
salt - to taste
pepper mixture - 1/4 tsp.
Smoked paprika and Italian herbs - 1 tsp. each.
Preparation method:
1. Peel the vegetables and cut into small pieces.
2. For the marinade: mix all the ingredients, add to the vegetables, stir and leave to marinate for 20-30 minutes.
3. Transfer the vegetables to the mold, flatten and bake until cooked through at 190-200C for 30-35 minutes, stirring occasionally during the process. In the last 5 minutes of cooking, you can turn on the grill to brown the vegetables a little.
Also on OBOZREVATEL reported how to quickly prepare a spicy and delicious salad with crispy eggplant.