Trending:
No dough and no baking: the most budget-friendly and delicious homemade dessert "Broken Glass"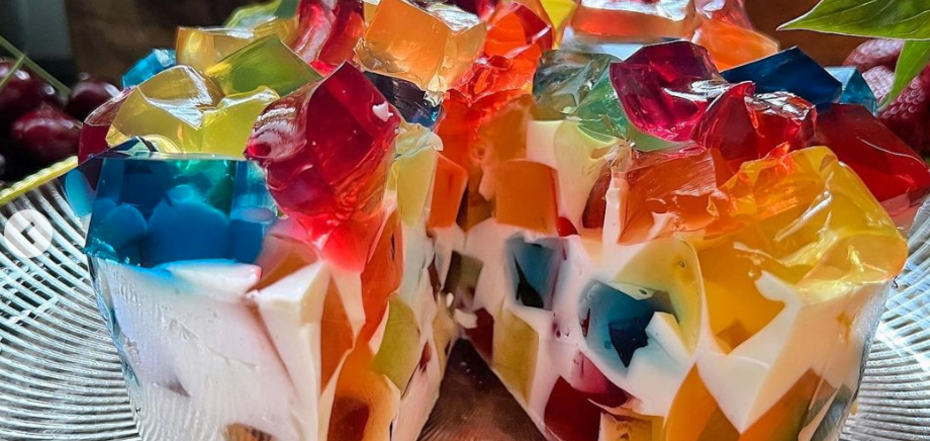 Broken Glass Jelly. Source: Instagram by Yana Stanishevska
The lightest, easiest and fastest dessert to prepare is Broken Glass, based on jelly, sour cream and graham crackers. For a brighter flavor, chefs recommend adding berries and fruit.
Cook Diana shared on Instagram a recipe for a delicious, light Broken Glass cake made with jelly and graham crackers.
Ingredients:
sour cream - 900 g
gelatin - 50 g
water - 150 ml
powdered sugar - 150 g
jelly - 3 packages
cracker 2 types
Method of preparation:
1. Pour cold water over the gelatin and let it swell.
2. In the meantime, cut the jelly into cubes and break the cookies (not finely).
3. Add the powdered sugar to the room temperature sour cream and stir. Melt the gelatin in a water bath or in the microwave without boiling. Pour the melted gelatin into the sour cream in a thin stream, stirring constantly. Pour in the jelly and cookies, stir and pour into a foil-lined mold.
4. Refrigerate until firm for 1 hour.
You can also find recipes on OBOZ.UA: