Trending:
How to make delicious buckwheat soup in a new way by adding this ingredient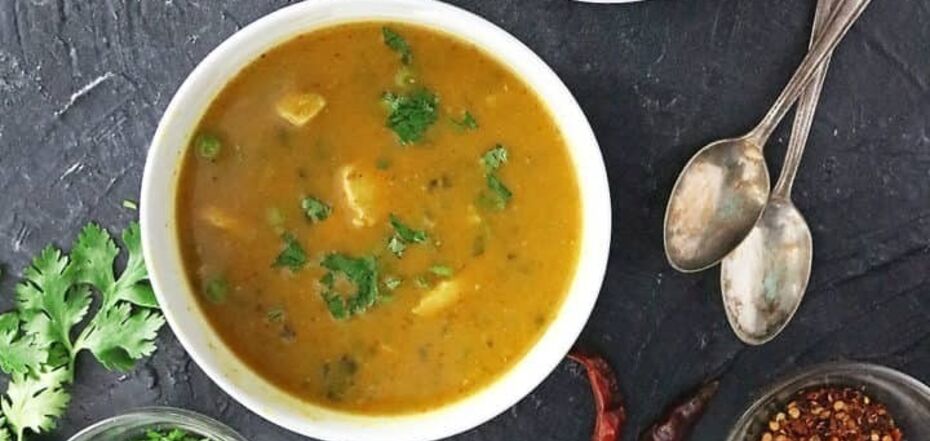 Delicious soup. Source: savoryspin.com.
Soups can be made from any cereals and vegetables. Add chicken meat, fish or seafood for a more hearty option.
Cook Yulia shared on Instagram a recipe for a delicious and hearty buckwheat soup with chicken hearts and vegetables.
Ingredients:
chicken hearts - 650 g
chicken thigh - 2 pcs.
potatoes - 4-5 pcs.
carrots - 1 pc.
onion - 1 pc.
garlic - 3 cloves.
oil - 30 ml
buckwheat groats - 100 g
spices: salt, pepper - to taste
herbs - to taste
Method of preparation:
1. Rinse chicken thighs and dry with paper towels. You can also use wings, shanks or soup set. Wash the hearts as well. Remove pieces of fat and film and cut each into 2-4 pieces. Transfer the chicken and hearts to a pot and pour water to cover almost to the top. Bring to a boil. Drain all the water, rinse if necessary and pour in new water. Repeat the procedure. Pour 3L of water for the third time and cook the broth for about 40 minutes on low heat after boiling. If desired, you can add a spoonful of seasoning: a mixture of dry vegetables, herbs and spices.
2. Peel the vegetables and cut everything into pieces: potatoes into medium cubes and carrots and onions into small cubes. Chop the garlic. Add potatoes to the pot 40 minutes after the broth has boiled. Fry the carrots and onions in heated oil over low heat in a frying pan. The vegetables should be soft but not browned. Add minced garlic, stir and turn off.
3. Add buckwheat and vegetables to the pot. Cook the soup for another 15 minutes. Add salt and pepper, simmer for another 2 minutes and turn off.
Sprinkle the soup with herbs before serving!
Also on OBOZREVATEL you can read the recipes: