Trending:
How to make a clear and tasty broth: tips from the cook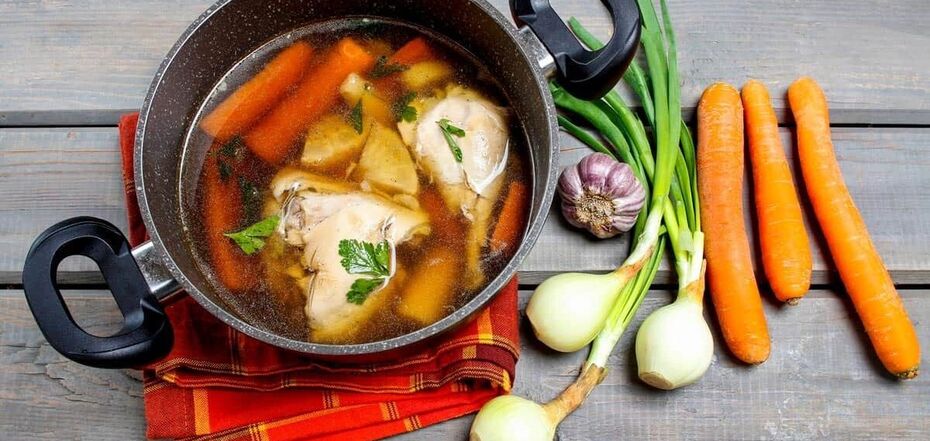 Secrets of making delicious broth. Source: homesteadingfamily.com
Delicious, flavorful broth is the best dish for colds. You can make broths from meat, fish, and vegetables. The most delicious broth is made from chicken meat.
Cook Kateryna shared on Instagram the secrets of making a delicious, clear broth.
Meat for broth
"We use only meat on the bone. Chicken fillet won't make good broth!" the cook explained.
What vegetables to add to the broth
Onions, carrots, celery, and pepper, but it's optional!
The cook advises not to forget about herbs: parsley and dill with stems. You can also add thyme and rosemary, but remember to wash the herbs before adding them so that they give off their essential oils better.
The best spices for broth
Peppercorns, bay leaf, garlic.
How to cook broth properly
"We put it on medium heat, do not cover it with a lid, and bring it to the first signs of boiling. We set the temperature to a minimum and leave it for an hour. The broth should not actively boil. This is the whole secret. This is due to the effect of temperature on the protein, so it may not be transparent. After an hour, turn it off and let it stand. You can now cover it with a lid. Be sure to take out the herbs, especially rosemary and thyme, because you won't be able to eat this broth later! ", the cook said.
You can also find more recipes on OBOZREVATEL: