Trending:
How to freeze zucchini to keep them healthy: three ways to share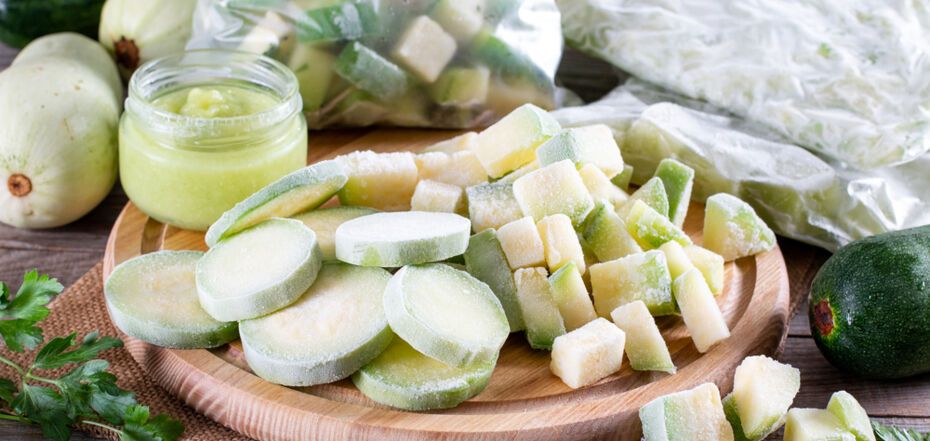 How to properly freeze zucchini for the winter. Source: YouTube video screenshot
Zucchini are very useful, tasty and budget vegetables, from which you can prepare soups, stews, appetizers and salads. They can also be canned, pickled, made into caviar and frozen.
FoodOboz editors share useful tips and 3 successful ways to freeze zucchini for the winter, so that at the same time they do not lose their useful properties.
1. How to properly freeze zucchini cube
Method of preparation:
1. Dice the zucchinis, place in boiling water and leave for 2-3 minutes. Drain and place the zucchinis in a suitable bowl and pour cold water over them, add ice cubes.
2. Afterwards, transfer them to a cutting board and let them dry. Put them in the freezer and leave them for 3-4 hours, preferably overnight. Afterwards, put them in bags and put them back in the freezer.
2. How to freeze grated zucchini
Preparation method:
1. Grate the zucchinis, squeeze out any excess juice. Put into a sieve and pour boiling water over the zucchini well, immersing the sieve in hot water. Keep in the hot water for 1 minute, drain and very quickly immerse in cold water with ice.
2. Squeeze the zucchini from the water and transfer to a freezer bag, spreading the contents to make a flat blank and transfer to the freezer.
3. How to freeze zucchini rings
Preparation method:
1. Wash and slice the zucchini into rings. Place on a cutting board and put in the freezer for a few hours. Afterwards, transfer to bags and place in the freezer.
Also on OBOZREVATEL reported how to properly fry zucchini in flour, so that they do not burn and were soft inside and crispy on the outside.