Trending:
How to descale the kettle without chemicals and detergents: the best home remedies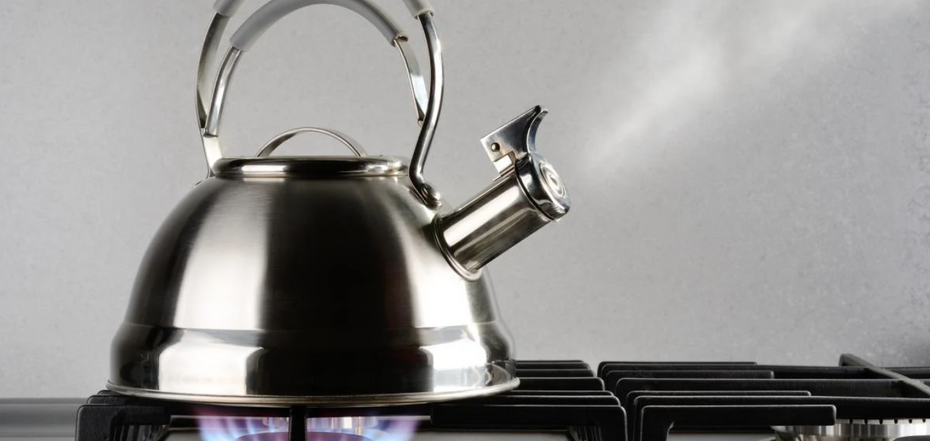 How to clean a kitchen kettle
The kitchen kettle is an indispensable item in the kitchen that everyone has, and very often it quickly loses both its appearance and deteriorates from the inside because of the scale that is formed in the process of boiling water. Sometimes even detergents cannot cope with limescale. But, there are effective home remedies that can clean even the most stubborn limescale and very quickly.
FoodOboz editors share with you tips on how to quickly and effectively remove limescale from the kettle to make it as good as new.
The best way to fight scale will be a simple baking soda with citric acid!
All you need to do is pour water into the kettle, add 1 tbsp. of baking soda, bring the water to a boil, then add citric acid and boil for 30 minutes on low heat. After that, wash the kettle 1-2 times.
Vinegar can also be a good remedy. Pour 100 ml of vinegar in 1 liter of water, bring to a boil. Then wash thoroughly.
It is worth noting that these methods are not suitable for electric kettles!
For electric kettles, the best remedies are salt and lemon. Soda 1-2 tbsp. should be poured into the kettle, pour water and boil. After that, you need to rinse well.
Lemon should be cut into slices, put in a kettle, pour water and also bring to a boil, then wash.
Also on OBOZREVATEL reported than to wash dishes without detergents at home.