Trending:
How to cook liver for a salad so that it is not bitter: share the recipe and tips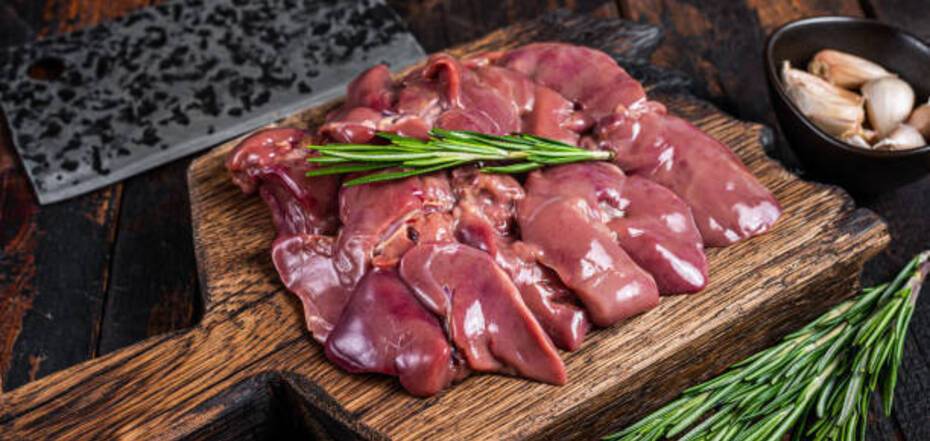 How to Cook Liver Deliciously. Source: pexels.com
Liver is an ideal product for salads, chops, and you can also roast it well and cook it with vegetables. In order to avoid bitterness liver should be soaked in milk before cooking, it will give up all the bitterness, and then you can cook it.
Cook Irina shared on Instagram a recipe for a delicious liver salad, with carrots, onions and pickles.
Ingredients:
chicken liver - 300 g
carrots - 1 pc.
onions - 1 pc.
eggs - 2 pcs.
pickles - 2-3 pcs.
flour - 1-2 tbsp.
salt, pepper - to taste
mayonnaise/sour cream + mustard - to taste
Method of preparation:
1. Wash the liver well, clean off the excess, roll in flour and fry on a heated frying pan on both sides for a few minutes until golden brown.
2. Sprinkle the cooked liver with salt and pepper, cool and cut into julienne.
3 Cut the onion into half rings and fry until transparent in a little vegetable oil, add the grated carrot and fry all together until golden.
4. Whisk the eggs with salt, fry 2 egg pancakes of them and also cut them into straws.
5. Slice the pickles into julienne strips.
6. Put all the ingredients in a bowl and sprinkle with salt and pepper to taste, season with mayonnaise or sour cream and mustard, mix.