Trending:
How to collect, dry and store linden for tea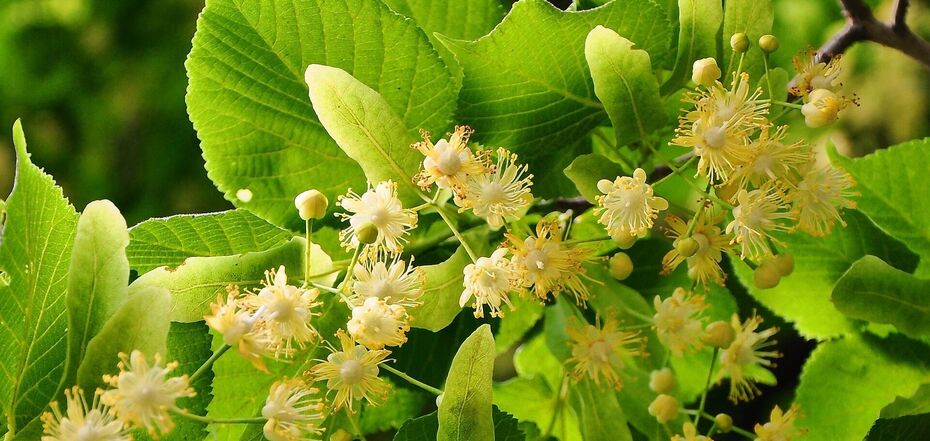 Why linden is healthy. Source: pixabay.com.
Linden tea is one of the most healthy and tasty drinks, which is easy to prepare. The most important thing is to collect linden flowers, as well as to dry them and store them for a year. It is worth noting that linden flowers are very well combined with chamomile, sage and thyme.
FoodOboz editors share useful tips on how to harvest linden, as well as how to dry, store and prepare healthy, flavorful tea.
How to collect linden for tea?
The linden tree blooms for no more than 2 weeks, and it is very important to collect the flowers during this period. The optimal time to collect linden is when most of the flowers on the tree have just opened, while others are in the budding phase, preparing to open. If you collect it earlier, it will be noticeable even by the color of brewed tea. If the linden is not ripe, you will get a pale color instead of a rich reddish shade. If it is too late, then instead of dense, firm flowers you will get a light brown mixture with a minimum content of useful substances.
Important: linden flowers should be collected together with the bracts (translucent leaf of the flower) by carefully snipping or cutting off the inflorescences with scissors!
Where not to collect linden
You can't pick linden blossoms on roadsides, where dust and gasoline fumes settle on them. It is best to tear linden away from highways. The best place is a linden forest, as well as a park area, where the air is relatively clean.
How to dry linden properly
After picking, linden flowers should be dried immediately. Lay them out in a single layer on paper or on dense fabric. Cover the top with gauze or paper and be sure to leave in a shaded place until completely dry.
Important: they should be stirred several times so that they are evenly and quickly dried and not steamed. It is also important to avoid direct sunlight, as it loses some of its useful qualities!
When linden flowers become brittle, they should be harvested. You should remove damaged or blackened inflorescences and transfer others to cloth bags or glass jars and store in a cool dry place!
How to prepare linden tea
It can be brewed both separately and with other herbs. It is better not to add sugar to the drink so as not to block the taste and aroma of the drink.
Pour boiling water into a cup, then add linden flowers and let stand for 5-10 minutes.
Also on OBOZREVATEL you can read the recipes: