Trending:
How many germs are on the surface of a kitchen sponge and how often should it be changed: the expert's answer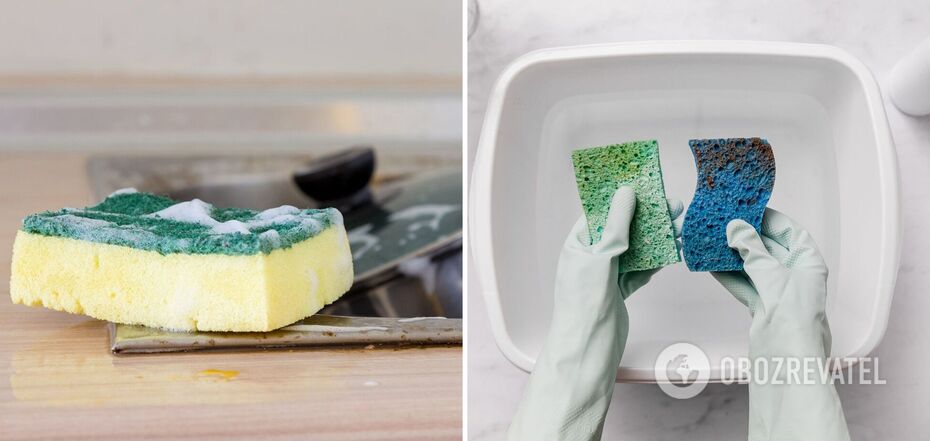 Kitchen sponges
A kitchen sponge is an indispensable item in every kitchen. But not everyone knows how much you can use it to make it safe and how many germs can be on it.
Gleb Repich, a doctoral candidate in chemical sciences, shared on Instagram how many germs can be on a kitchen sponge and how often it needs to be changed.
A specialist did an experiment with a sponge that had been used to wash dishes for two weeks. At the end of the experiment, he found that the surface of the sponge contained many, many different germs that could be dangerous and could even be the cause of various infections.
The examiner noted that this was the dirtiest object he had ever had to check!
Very important: An expert recommends changing your kitchen sponge at least once a week!
Previously OBOZREVATEL reported how and what to disinfect drinking water at home in war conditions.