Trending:
How long to cook potatoes for perfect mashed potatoes and which variety is best: we share our tips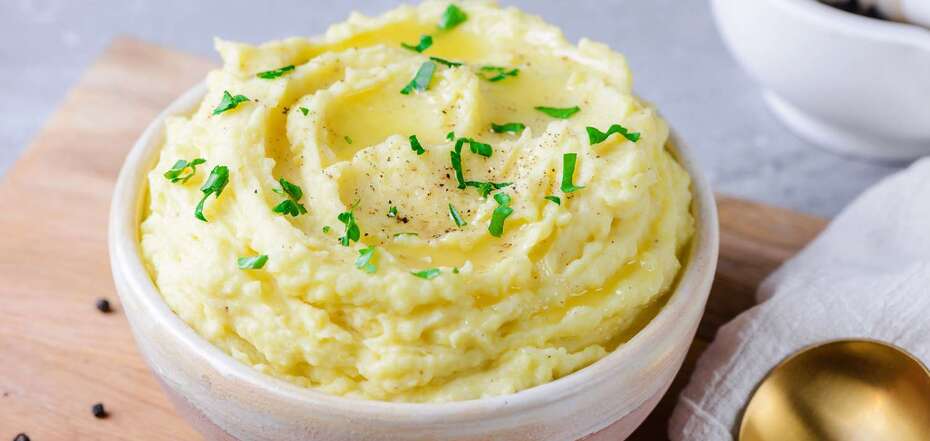 Delicious home-made puree. Source: thespruceeats.com
The simplest potato dish is delicious and tender mashed potatoes. Cooks advise adding milk, sour cream, and high-quality butter to mashed potatoes. For a more savory taste, you can add garlic, melted cheese, Parmesan, and green onions.
The FoodOboz editorial team shares useful tips from chefs on how long to cook potatoes for delicious lump-free mashed potatoes and which variety is ideal for this dish.
Which potato variety to choose for mashed potatoes
It is better to choose small potatoes for mashed potatoes, as they contain more starch. You can also make good mashed potatoes with rough or cracked skin. The best type of potato for mashed potatoes is the "blue-eyed" variety, which has the right structure after cooking and will make airy mashed potatoes.
How long to cook mashed potatoes
Cut the potatoes as small as possible, wash them well with cold water and cook for 20-25 minutes. If the potatoes are large, 30-35 minutes.
What to add to mashed potatoes to make them tender
The best ingredient for making tender mashed potatoes is high-quality butter.
You can also find more recipes on OBOZREVATEL: