Trending:
Grated pie with lemon filling: a recipe for the simplest dessert in a new way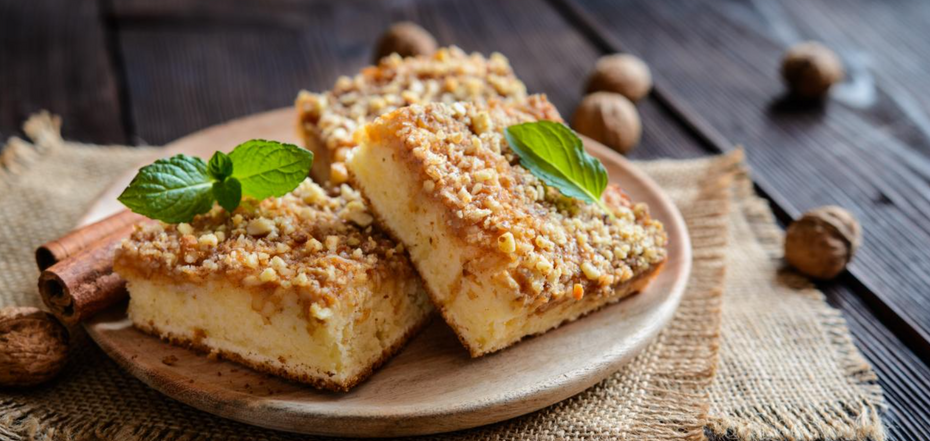 What to make an autumn grated pie with. Source: depositphotos.com
The simplest homemade pie is a grated one. To make a successful dessert, the most important thing to get right is the dough. The filling for the pie can be made from berries, fruits, nuts, citrus fruits, and cottage cheese.
Cook Yana shared on Instagram a recipe for a delicious pie with lemon-orange filling, which is moderately sweet.
Ingredients:
For the dough:
Flour - 280 g
Baking powder - 2 g
Salt - a pinch
Sugar - 50 g
Vanilla sugar - 7 g
Sour cream - 50 g
Butter - 150 g
For the filling:
Lemon - 0.5-1 pc
Orange - 2 pcs
Sugar - 150 g (be sure to taste)
Corn starch - 30 g
Method of preparation:
1. Sift the flour, add salt and baking powder. Separately, mix sour cream with sugar and vanilla sugar. Add the diced butter to the flour and rub it into crumbs. Add the sour cream mixture and knead the dough.
2. Divide the finished dough and spread most of it in the mold, making 1.5 cm sides and refrigerate for an hour. Put the remaining dough in a bag and leave it in the freezer for an hour.
3. Peel, chop and grind the fruit in a blender. Add sugar to taste and starch, mix to avoid lumps. Cook until thickened, stirring occasionally with a spoon.
4. Cool and pour into the mold over the dough. Grate the second part of the dough on a coarse grater.
5. Bake in a preheated oven at 200 C for 22 minutes.
You can also find recipes on OBOZREVATEL: