Trending:
Fluffy buns with unusual apple filling: recipe for the most successful yeast dough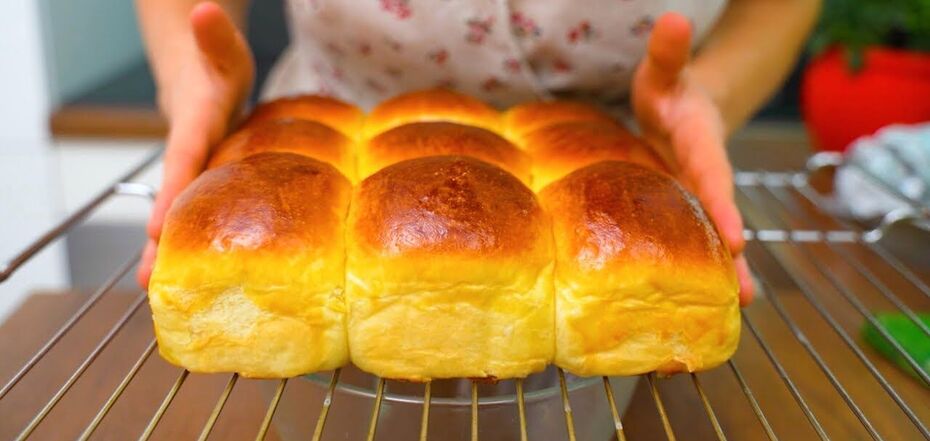 Homemade buns with filling. Source: Screenshot from a YouTube video
Homemade buns can be made from different doughs and with different fillings. To make the dough airy, cooks recommend adding butter at room temperature.
The FoodOboz editorial team shares a recipe for delicious, fluffy homemade apple buns based on yeast dough.
Ingredients:
Warm milk - 200 ml.
Eggs - 3 pcs.
Flour - 590 g
Butter - 80 g
Sugar - 60 g
Yeast - 8 g
Salt - 0.5 tsp.
The filling:
Apples - 550 g
Water - 100 ml
Butter - 50 g
Sugar - 100 g
Cinnamon - 1 tbsp.
Method of preparation:
1. Mix warm milk with yeast. Add eggs, flour, and butter, and knead the dough.
2. Put the dough in a bowl, cover and leave to rise for 1 hour.
3. Peel, chop and fry the apples with the sugar in a frying pan. Add butter and cinnamon, blend with an immersion blender and bring the mixture to a boil.
4. Make balls from the dough, roll each one out and put the apple filling inside. Shape them into a bagel.
5. Bake for 30-40 minutes at 180 C.