Trending:
Five taboos at the dinner table that everyone breaks: you might not have known about them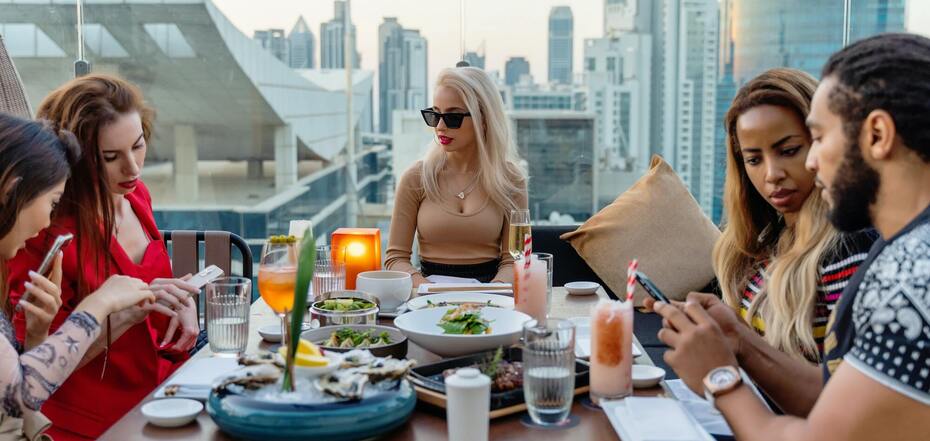 Business Meeting. Source: pexels.com
Very often, we all fail to notice how we violate the elementary rules of etiquette in the establishment. One of the most striking examples is the phone on the table during business negotiations and friendly meetings, as well as handbags on the table.
FoodOboz editors share helpful tips on what not to do at the table in establishments that you may not have known about.
Don't put your wallets, glasses, keys, phones, lipstick, or purse on the table
The dining table is not designed for unnecessary items, such as phones, bags, and keys. There is always a separate chair for such things in institutions, in a pinch you can put your bag on your lap. It is worth noting that a small bag can be placed on a chair, and backpacks and briefcases - on the floor under the table, and large bags put on a separate chair.
Don't put your phone on the table during a meeting
Phone - a gadget without which it is hard to imagine his life, but during business meetings, it is not necessary to put it on the table, leave it in your bag or pocket.
Do not create a "carousel" of people around the table
The rules of etiquette is to come to the table on the left side and leave on the right, especially if the table is large or the space around it is limited!
Don't announce the reason you suddenly need to leave the table
It is very incorrect to announce at the table the reason for your absence in a few minutes You only need to say: "I need to go outЄ.
Do not make up at the table, this applies to women
It is considered very bad table manners to powder your face, as well as to paint your lips. There are specially designated places in establishments for this purpose!
Also on OBOZREVATEL reported what food was not in the USSR and why.