Trending:
Crispy homemade bagels with jam: what to add to the dough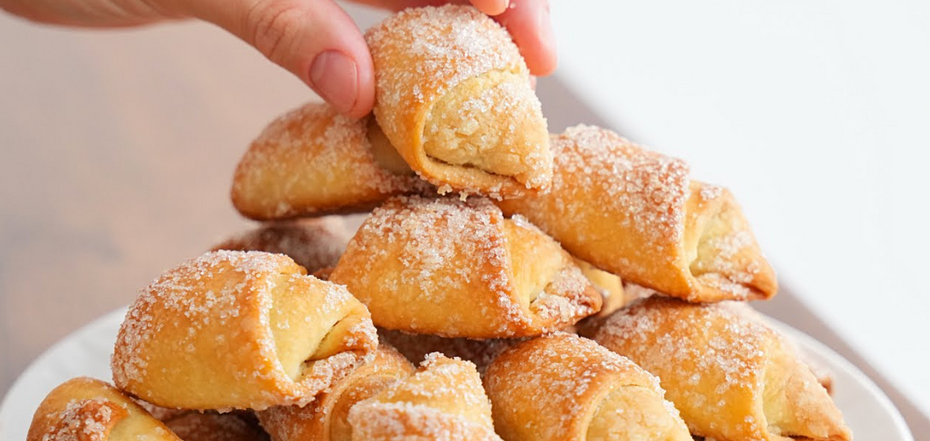 Bagel recipe. Source: Alina FooDee
The best homemade baked goods for tea and an alternative to cakes are bagels. You can make them with different fillings and different dough. The most important thing is to stick to the proportions.
Cook Tamara shared a recipe for crispy bagels with jam and powdered sugar on Instagram.
Tip: To make the dough crispy and the bagels delicious, culinary experts suggest adding butter and vegetable oil to the dough!
Ingredients:
Sour cream - 500 g
Yeast - 1 tbsp.
Margarine (or butter) - 250 g
Vegetable oil - 250 g
Eggs - 3 pcs.
Flour
Filling:
Jam ( cherries, cottage cheese)
Powdered sugar
Method of preparation:
1. Add yeast to sour cream and leave for 10 minutes.
2. Rub the butter on a grater. Add vegetable oil, sour cream, yeast and eggs. Mix until homogeneous.
3. Gradually add flour, knead a soft dough and put it in the refrigerator for 1.5-2 hours. When the dough has risen, take a piece, roll into a thin round and cut into 8 pieces.
4. Spread the jam and roll up the bagels. Place them on a baking tray and bake for 30 minutes at 180°C.
Sprinkle the bagels with powdered sugar!
Also on OBOZREVATEL you can read the recipes: