Trending:
Chicken donuts with cheese: a dish the kids will love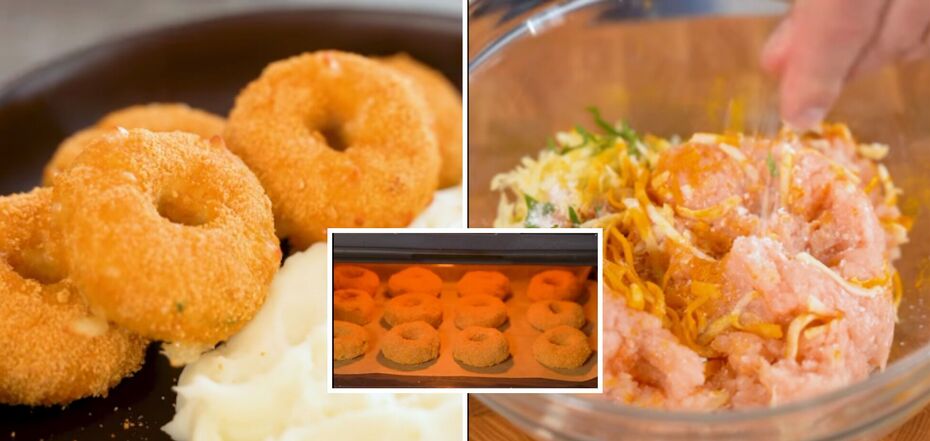 Chicken donuts with cheese: a dish the kids will love. Source: Screenshots from the video
How can you make your child's appetite work up to the level of excitement? Three simple words: chicken, cheese, breading. That's it, hypnosis, attention is riveted on the plate, as if it were not a plate at all, but a new game that relatives gave you for your birthday.
The plan is as follows: take 500 g of chicken fillet, a couple of sprigs of coriander, 1 sprig of mint, a pinch of turmeric, a pinch of paprika, and salt. Mix everything, add 100 g of grated mozzarella cheese. Shape the minced meat into circles, make holes in them to make donuts, then dip them in beaten eggs, roll them in breadcrumbs and adjust the shape a little. Put them on a baking sheet covered with parchment and bake for 20-25 minutes at 180 degrees. Bam, it's ready.
Serve with children's ketchup, because it has a natural composition and since we have already made the donuts baked, not fried, we will continue this healthy trend to the end. Imagine a hot and crispy donut dipped in cold, sweet ketchup, you bite into it, the cheese starts to stretch out... ugh. The game begins - who will grab the last bite.