Trending:
Cheese crispy bagels for tea: a recipe for the perfect dough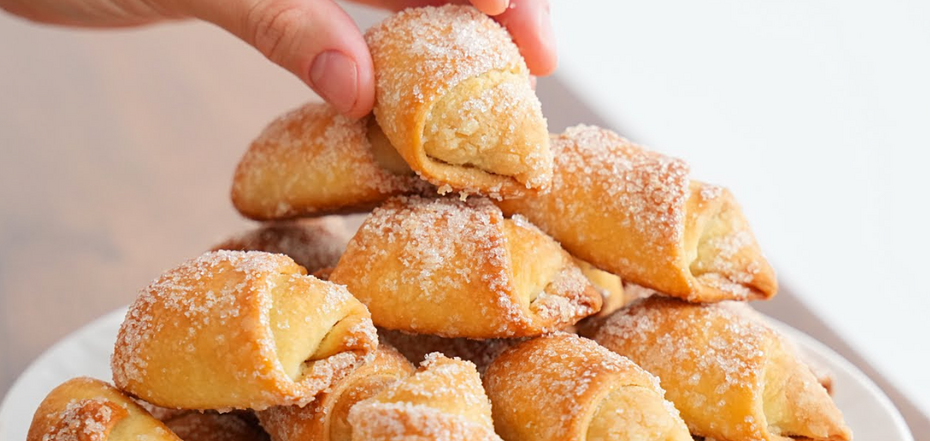 Recipe for bagels. Source: Alina FooDee
Delicious homemade bagels can be tastier than any dessert. To make them crispy, you need to observe the proportions when preparing the dough.
Cook Daria shared on Instagram a recipe for delicious, crispy cottage cheese dough bagels that would be the perfect dessert for tea.
Ingredients:
Cottage cheese - 400 g
Butter - 200 g
Flour - 400 g
Baking powder - 2 tsp
Sugar - 150 g
Method of preparation:
1. Add butter at room temperature and sugar to the cottage cheese, beat with a blender.
2. Mix the flour with the baking powder and add to the cottage cheese, knead the soft dough and refrigerate for 1 hour.
3. Divide the dough into equal parts, roll each one out and cut into triangles. Wrap the bagels and dip each one in sugar, place on a baking sheet and bake for 20-30 minutes at 180 C.
Let the bagels cool and serve with tea, coffee, cocoa!
You can also find recipes on OBOZREVATEL: