Trending:
Budget-friendly homemade hummus in 10 minutes that is tastier than spreads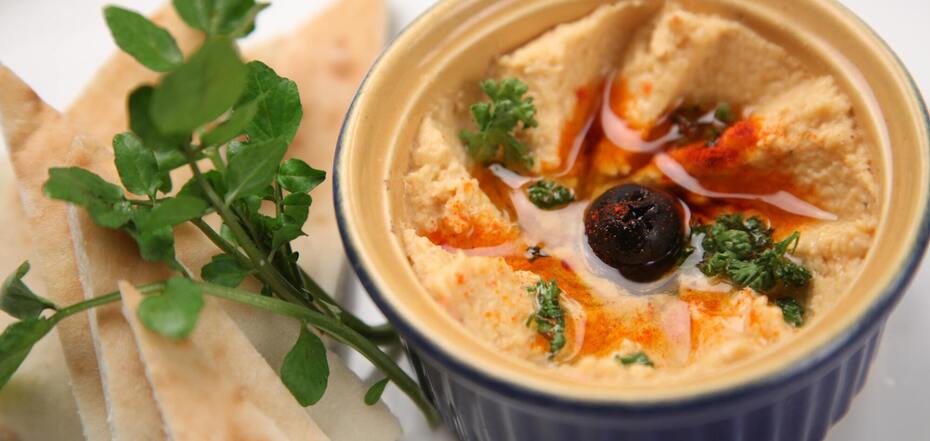 Hummus recipe. Source: pexels.com
Hummus is a traditional Arabic appetizer based on chickpea puree with sesame paste, olive oil, lemon juice, and garlic. You can also add spices and herbs.
Cook Polina shared a recipe for delicious homemade hummus with lemon juice, smoked paprika, and tahini on Instagram.
Ingredients:
chickpeas - 300 g
baking soda - 1.5 tsp
cumin - 1-2 tsp.
juice of 1 lemon
olive oil - 4 tbsp
salt - 1 tsp.
tahini - 3 tbsp.
garlic - 3-4 cloves.
smoked paprika - 1.5 tsp.
Method of preparation:
1. Add 1 tsp. of baking soda to chickpeas and cover with cold water. Refrigerate overnight. After that, rinse it several times, add baking soda (0.5 tsp) again, cover with water and cook over medium heat until tender (1-1.5 hours). Drain the rest of the water in which the chickpeas were cooked into a separate plate.
2. Add olive oil, salt, cumin, garlic, smoked paprika, and lemon juice to the cooked chickpeas. Use a blender to grind all the ingredients.
If the hummus is too thick, add the remaining chickpea water.
You can also find more recipes on OBOZREVATEL: