Trending:
Ajarian khachapuri for dinner: the easiest recipe for the perfect dough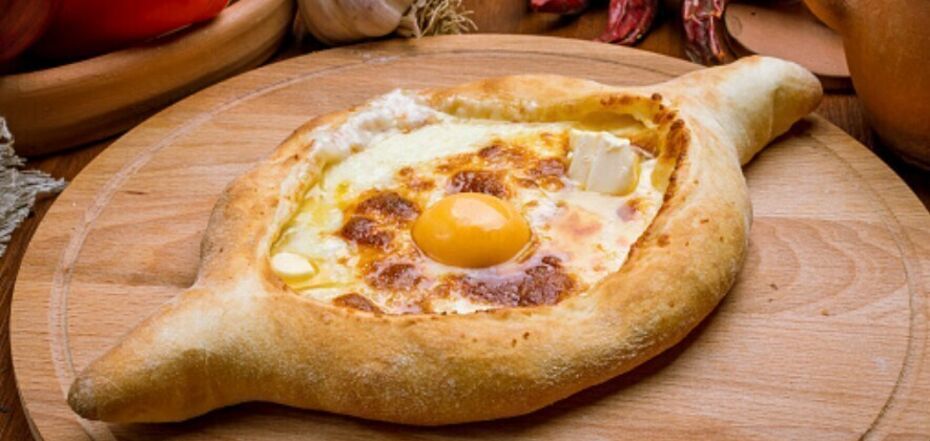 Recipe for khachapuri with egg yolk. Source: Pixabay
Adjarian khachapuri is one of the most satisfying and delicious dishes of Georgian cuisine. The name "khachapuri" consists of two words: "khacho" - cheese, "puri" - bread. This dish is a large boat-shaped flatbread made of soft airy dough, which is complemented by a filling of several types of cheese.
Cook Valeria shared on Instagram a recipe for crispy, fluffy khachapuri in the style of Ajarian, which requires a yeast dough.
Ingredients:
For the dough:
Water - 80 ml
Milk - 80 ml
Dry yeast - 1 g
Sugar - 1 tsp
Salt - 1 tsp
Butter - 30 g
Flour - 270 g
Yolk + 1 tbsp milk for lubrication
For the filling:
Mozzarella/suluguni - 180 g
Cottage cheese - 220 g
Milk - 40 ml
Salt - to taste
Method of preparation:
1. Dough: in a deep bowl, mix warm water and milk, sugar, yeast, add 2 tbsp of flour from the total mass, mix and leave for 10 minutes. Add the melted butter, salt and remaining flour and knead the dough for 5-10 minutes. Grease a deep plate with oil, put the dough on it and cover with a towel, and put it in a warm place for 1.5-2 hours.
2. For the filling: mash the cottage cheese with a fork, add the grated cheese and milk, mix.
3. Roll out the dough into an oval, fill the sides with the filling and join the edges and the ends of the dough. Put it on a baking sheet covered with parchment, put the remaining filling, and grease the sides with a mixture of egg yolk and milk.
4. Bake for 25 minutes at 200C, then put the egg yolk in the oven and put it back in the oven for another 2 minutes.
You can also find recipes on OBOZREVATEL: