Trending:
Works 100%: a genius cheap way to descale the kettle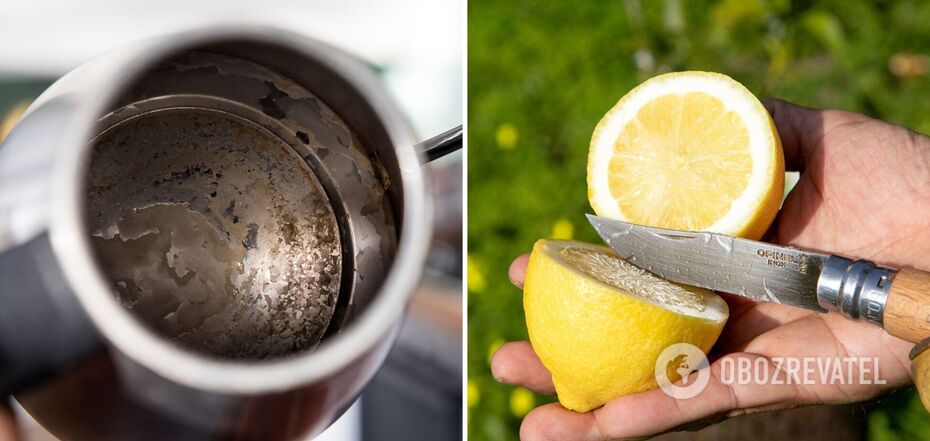 You only need one lemon to clean the kettle.
Scaling the kettle is not the most common procedure when it comes to tidying up the kitchen. However, it helps to reduce energy bills, if we are talking about an electric kettle, and in any case to improve the taste of drinks. After all, limescale does not allow the device to work properly and affects the quality of water.
The publication Express told about a simple and cheap way to clean the kettle, which you can use once a month to keep the inside of the heating device clean. And it comes in handy just a regular lemon.
To clean the device, you need to squeeze one medium lemon into its reservoir. You can also use ready-made cooking (not sweet) lemon juice. The acid in its composition will well dissolve the lime, as well as disinfect the kettle. To make the juice work, you need to add water to it to the level where the kettle has the scale and boil it.
After the water boils, the kettle should be taken off the fire - the electric models will turn off themselves - and the juice should be left to run for 10-15 minutes. During this time, the acid will gradually dissolve the lime. It may also begin to float in the water. After cleaning, the water with the juice will be left to drain and rinse the kettle. The aroma of lemon will remain in it. If you want to get rid of this smell, simply boil the water in the device again and drain it.
A 1:1 solution of white vinegar and water can work the same way. But vinegar has a specific aroma and the kettle may have to be boiled several times to get rid of it.
Previously OBOZREVATEL told how to remove lime stains from faucets.
Subscribe to channels OBOZREVATEL in Telegram and Viber to keep up with the latest events.