Trending:
What you should never say to a man: 8 phrases that hurt and destroy relationships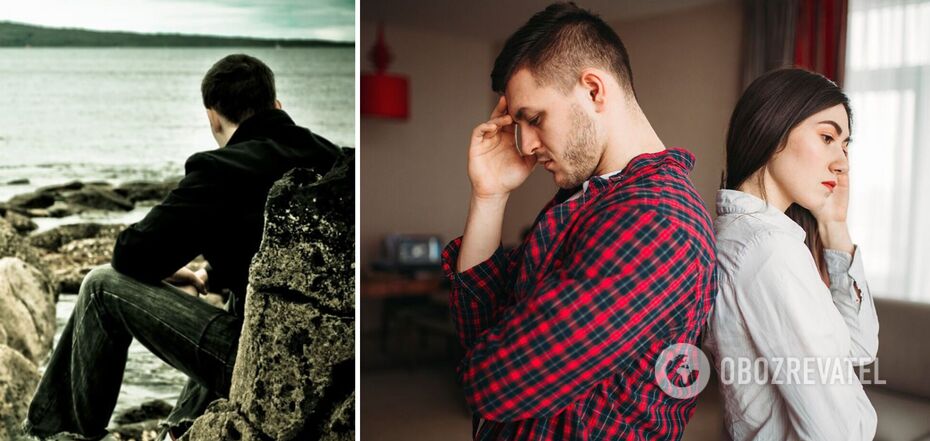 What you should never say to a man
It is not for nothing that it is said that the word is the strongest weapon of a person. Properly chosen phrases can inspire, motivate and even heal, but in the opposite case - to lower self-esteem, hurt and destroy the relationship of the addressee with the addressee. This is especially common in relationships between a man and a woman. Sometimes partners do not even realize how these or those words, said casually, hurt their loved one.
OBOZREVATEL decided to tell about the phrases that women should not say to their chosen one. The list was compiled by Ukrainian psychologist Irina Denezhnaya.
1. "I myself"
This phrase can turn a man into a lover of couch mode. He stops offering his help, because he is convinced: his chosen one does not need it and is able to cope independently. Sometimes you need to allow yourself to delegate authority.
2. "He did something better than you"
Constant admiration of other men and comparison with them can destroy your relationship. If you regularly point out to your lover his weaknesses and emphasize that someone else has no problems with it, you risk only strengthening the manifestation of qualities that you do not like.
3. "You won't make it"
Phrases from this genre have ruined the talent and potential of many people who lacked support and doubted their own abilities.
4. "Why did you do it/buy it?"
Men very often value a woman's reaction to a situation, her support and emotion, which are converted into an incentive to move on. Such phrases can discourage him from doing anything.
5. "You don't talk to me much"
Most men are concrete by nature. They can listen and summarize briefly or, if necessary, give advice. But chatting with him like with a girl friend, most likely will not work, and therefore accuse him of lack of communication does not make sense.
6. "You never do..."
Instead of this phrase, psychologists recommend using: "I would be grateful if you would do..." But the expression "never" can only lead to disappointment and quarrels.
7. "I told you so"
As they say, you don't make a fist after a fight. These words can discourage a man from taking responsibility.
8. "I'll leave you"
Neither a man nor a woman would like to hear such "threats" from a loved one. Say this phrase can only be said in the present tense, when you really decided to break off the relationship. But if you use it during a quarrel to "intimidate", then be prepared that it will stick in your partner's head.
Earlier OBOZREVATEL wrote about ten phrases that destroy the self-esteem of children and "kill" faith in themselves. What should not say to the child - read at the link here.
Only verified information from us in Telegram-channelObozrevateland Viber. Do not fall for fakes!