Trending:
Valerii Meladze's wife performs in Russia, and the singer is "very angry": the showman declassified the spouses' position on the war in Ukraine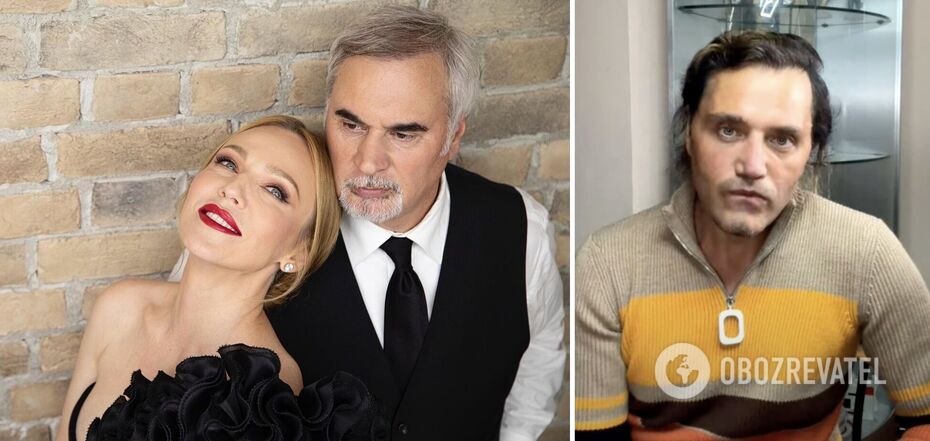 Rustam Solntsev spoke about the position of the Meladze couple
Russian TV presenter and former House 2 contestant Rustam Solntsev , who condemns the war in Ukraine, shed light on the position of singer Valery Meladze and his wife. The artist believes that the singer is "very angry" and is ready to speak out against the war at any time, while his wife continues to earn money in Russia.
According to Solntsev, Albina Dzhanabaieva, the former lead singer of the Ukrainian band VIA Gra, with whom he has been living together for more than 10 years, is giving concerts in Russia. He said this in an interview with And Graham came.
"By the way, as far as I know, Valerii's wife continues to perform in Russia," the showman said.
One post with a geo-marker of Moscow appeared on the singer's page three weeks ago, but the star does not advertise concerts, if they have actually taken place.
Solntsev added that Meladze is "an honest and good person" whom the Kremlin has failed to bring to his knees. Although the artist does not speak publicly about the war in Ukraine, Russian terrorism allegedly makes him angry.
"He turned out to be an honest man. He did not kneel down. They won't make him kneel. There will be no stories: 'I'm ready to go to the war zone'. That's why they say they have problems with the law, taxes, etc. Konstantin has always been silent, and I think Valerii is very angry now. He's like a powder keg right now. Just try to hurt him - he will speak out," the host said.
Recently, the business of Georgian-born singer Valeriy Meladze was closed in Russia after almost 20 years of operation. The Moscow tax authorities took over the company called MB Pro, which provided services in the field of performing arts.
At a Russian New Year's party in Dubai, the singer responded to a pro-Ukrainian fan with "Glory to the Heroes," which led to hate from the odious Z-patriots. After the scandalous video was spread in the Russian Federation, the singer was deprived of Russian citizenship, recognized as a "foreign agent" and banned from airing his songs on TV and radio.
The very next day, the singer had to comment on his actions. Meladze confessed his love for both peoples and said he did not want to please anyone.
As OBOZ.UA wrote, earlier Valerii Meladze was spotted in the French resort of Courchevel. Moreover, the singer was there in the company of Svetlana, the wife of Russian Deputy Defense Minister Timur Ivanov, and other representatives of the Russian elite. For more details, follow the link.
Only verified information is available on our Telegram channel OBOZ.UA and Viber. Do not fall for fakes!