Trending:
Trustee Plus Crypto App Ranked First in the Ukrainian App Store in the "Finance" Section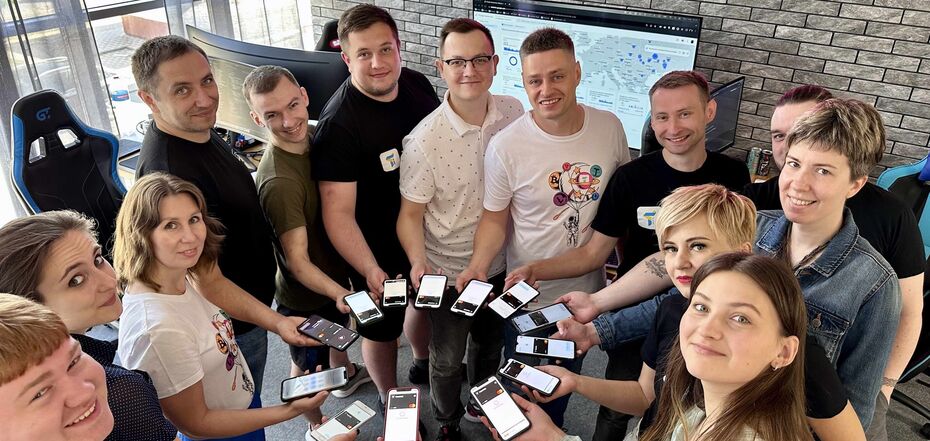 The card is added to Apple Pay or Google Pay in a few clicks. Source: Trustee Plus press office
As of 2 August 2023, the Trustee Plus crypto wallet with a built-in payment card was ranked first in the Ukrainian-language version of the App Store in the Finance section. At the same time, it was ahead of the applications of the two largest classical banks: PrivatBank and Monobank.
According to the crypto media Incrypted, this is likely due to the recent launch of the Trustee Plus cryptocard, which is built right into the app.
Usually, issuing such a card costs 10 euros, but from 1 to 5 August, the service is completely free for users. The card can be added to Apple Pay or Google Pay in a few clicks.
In addition, the app was ranked first in the daily top of free apps in the entire App Store in Ukraine.
"We broke our records for daily activations and support calls. The whole team is working without a break for food and sleep. As of now, we have crossed the 7000 card mark," said Vadym Hrusha, CEO of Trustee.
It turns out that since yesterday, Ukrainians have been able to pay for their purchases with cryptocurrency, just like a regular bank card. No matter what it is: fuel at the petrol station, a gourmet dinner in a restaurant, cinema tickets, donations to the Armed Forces, or a full basket of goodies from the nearest supermarket - just bring your phone to the bank terminal and get what you want in a flash.