Trending:
Top 5 stylish and voluminous hairstyles for thin hair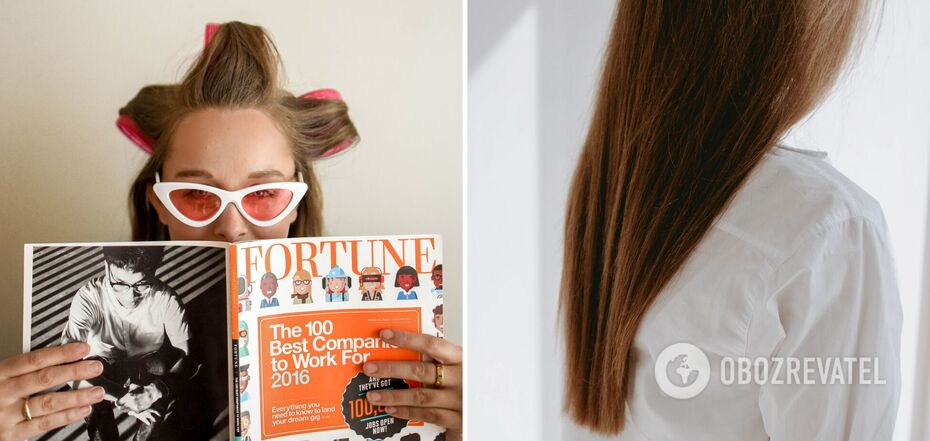 Thin hair is not a game over
Hair comes in different shapes and types, and that's what gives you the freedom to imagine. But if you're looking for volume, choosing the right hairstyles for fine hair can help add charm. The good news is that fine hair opens up a new world of possibilities: it tends to respond well to heat styling, needs little product to make it smooth and shiny, and is usually quite easy to style. However, creating volume can be a challenge.
However, many tips, tricks, products, and techniques can give your strands a little more volume, including special drying techniques, volume-enhancing products, and well-chosen haircuts. Glamour magazine has compiled the 5 best hairstyles for owners of fine hair, according to experts.
What are the best hairstyles for fine hair
Some hairstyles can add more volume than others, especially if they add texture or hold. "I find that special techniques and products for structure add volume and layers to the hair, which makes it look fuller and thicker," says Reece Wentworth, stylist at Blue Tit Salon Clapton. " You can use a curling iron and straightener or whatever is most comfortable for curling your hair in different directions to create a tousled, textured look. You can also use a wide-tooth comb to soften frizz."
How to blow dry fine hair
If you have fine hair that's a bit limp or weighed down, blow-drying may be a better option than natural drying, as the extra weight from wet strands can cause hair to be loose at the roots. Use a heat protectant spray to prevent damage and try these tricks:
- "Blow-dry your hair over the top of the comb, not under it, to better lift the roots," says Rebecca McCann, founder of Pro Blo. - " The best way is to lift your hair at a 45-degree angle while blow-drying for maximum volume.
- Try the old technique of flipping your head upside down. "It's an old trick, but it works and creates volume instantly," says Lee Stafford.
- If you can't master Rebecca's technique, Lee also recommends ditching the comb altogether: "Use your fingers to roughly dry and create volume at the roots rather than combing your hair, as this can cause a puffy look. Use the comb only on the mid-lengths and ends."
- Turn on the hot air mode of your hair dryer, but at a medium speed. "When the hair dryer is too intense, it makes the hair softer and fluffier," says Ricky Walters, owner and creative director of Salon 64.
Hairstyles
When it comes to hairstyles, TikTok is overflowing with tips on how to improve your styling.
Don't forget to use products that will help your hairstyle last all day. "A great finishing product that adds a lot of texture is a volumizing foam," Reece says. And professional hairstylist Jordanna Cobella adds, "I use dry shampoo every time I blow dry or style my hair. I apply it to the roots in sections and massage it in." A tip for those who feel thin on the parting of their hair: use a colored spray or shadow to match the strands. This will create the illusion of a thick and voluminous line.
Which haircuts are best for thin hair and why
A good haircut can make a big difference to fine hair by adding texture. But no matter what style you choose, "make it voluminous," says Ricky from Salon 64.
For girls with thin hair, it can be difficult to go for long strands because the ends can look a bit frayed and sparse. Thus, a shorter hairstyle can provide the healthy hair you're looking for. "I recommend getting a regular haircut," Rees says. "Make sure you don't get hung up on length. A single-length cut, especially above the shoulders, will make your hair look thicker," he says.
Bob
"If you have thin hair, I would recommend mid-length or shorter hairstyles. Bob, midi, and pixie are great for making fine hair appear thicker," says Jordanna. "For bob lengths, go for a blunt cut without layers as this creates thickness at the base of the haircut," she adds.
Cascade
"If you have more textured or curly hair, the added structure and cascade will also help," Rees says. The same goes for straight hair. "In some cases, a cascade that frames the face can create the illusion of thickness," Jordanna says. However, she warns that "there is a balance to be kept with framing the face, which can have the opposite effect if overdone, so be sure to ask for a small cascade. "Avoid any heavy layers as this can make the hair look thinner at the ends," Lee agrees.
Fringe (steps)
Fringes can help add volume to the front (especially if you want to keep the back of your hair longer). "For those with thin hair, this hairstyle may not be entirely comfortable, as the strands can become smooth and greasy quite quickly," Ricky says. And if you don't have a lot of hair, be careful about how thick you make your bangs. "When hairdressers cut fresh bangs, they 'borrow' strands from another part of your hair," he explains.
Earlier, OBOZREVATEL wrote about 5 hairstyles that have long gone out of fashion, but women continue to do them.
Only verified information on our Telegram Obozrevatel and Viber. Don't fall for fakes!