Trending:
Toilet, windows and cabinets will shine: What product will help to do a general cleaning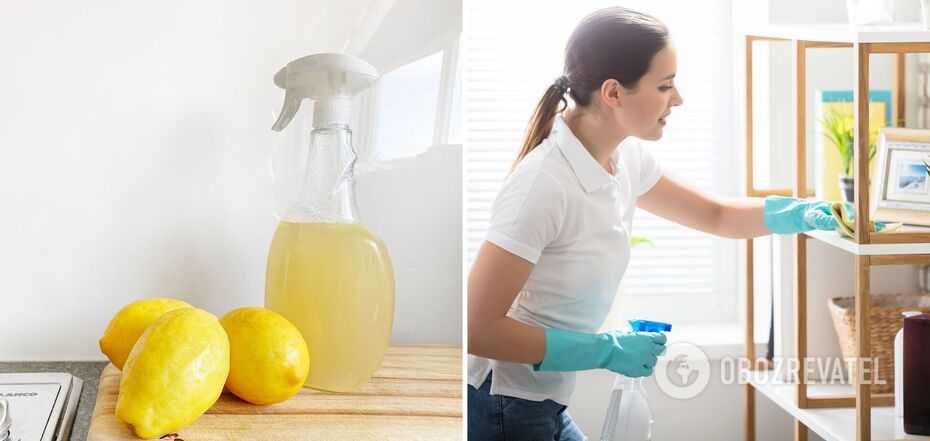 The product will delight you with a fresh citrus scent
One of the main disadvantages of store cleaners, in addition to the unenvironmental composition, is too pungent chemical smell. While no less effective universal liquid with a pleasant fragrance you can make yourself from improvised means. With its help, you can make a general cleaning in the house, clean the plumbing, glass and even furniture.
OBOZREVATEL publishes a recipe for such a remedy. To make it you will need:
The peel of any citrus fruit;
white vinegar;
Glass jar with a lid.
Fill the jar with peels from citrus fruits. You can do this not even at one time - both fresh and dried peels are suitable for the remedy. When the jar is full, fill everything with vinegar so that it covers its contents. Then close the jar tightly with a lid and send it for a week in a dark, dry and warm place.
After the remedy has infused, you will need to strain it and pour the liquid into a sprayer. It can be used immediately. Also such an infusion can be stored and used as needed.
The aromatic vinegar liquid should be applied to the surface you want to clean, leave it for 5 minutes and rinse. It is better to wipe the furniture with a microfiber cloth barely soaked in the liquid. Also, if you are worried that the product will be too concentrated for certain surfaces, it can be mixed with water at a ratio of 1:1 and used in the same way.
Previously, OBOZREVATEL told how to return the scratched floor a new look.
Subscribe to OBOZREVATEL channels in Telegram and Viber to keep up with the latest events.