Trending:
Three hairstyles that can lead to hair loss make it brittle are named. Photo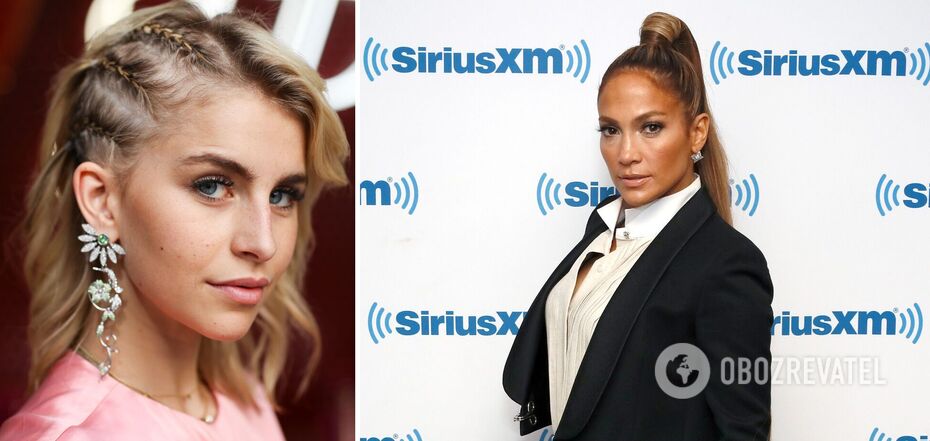 Hairstyles that can lead to hair loss
Experts claim that on average girls lose between 50 and 100 strands of hair a day. However, if the rate of hair loss is exceeded, there is a simple and most likely explanation: the wrong hairstyle.
It turns out that many of those popular hairstyles can cause serious damage to the hair when worn daily. OBOZREVATEL offers to get acquainted with them and find out whether you should give up your favorite hairstyle, if it causes damage to your hair.
Ponytail
Ladies with long curls especially love this hairstyle for its comfort. During household chores and sports activities, it's comfortable to gather hair in a ponytail and not worry about it getting in the way. But constantly wearing a ponytail can contribute to hair loss, a condition called traction alopecia. This occurs because of the constant hair pulling, especially at the base of the ponytail or where the rubber band is tightened.
When the ponytail is tightened and then held in the same position day after day, it puts undue stress on the hair follicles. Over time, this leads to brittle strands. In addition, this constant strain can disrupt the natural hair growth cycle, causing hair to become thinner, weaker, and fall off eventually. Try to avoid excessively tight hairstyles on a daily basis to minimize possible damage and curl loss.
Braids
As in the previous case, tight braids put pressure on the hair follicles. This constant tension weakens the hair, resulting in brittleness and damage. Curls become weaker and thinner. Long braids in particular can make things worse, as can the extra hair strands or kanekalons that are used for volume. It is important to give your scalp and hair regular breaks from such hairstyles.
Wet styling
Any style with wet hair can also damage your hair if frequently used. This is because wet strands are much more brittle and prone to breakage than dry ones. When hair is wet, it swells and becomes elastic, making it more susceptible to stretching and brittleness when tugged. Tightly styling of wet hair can put undue stress on the strands. This can lead to damaged, brittle hair. The weight of wet hair, combined with the pulling and twisting during the proccess of creating a hairstyle, will stress hair follicles and roots, greatly increasing the risk of hair loss.
In addition, trapped moisture creates a humid environment that promotes the growth of bacteria and fungi on the scalp. Because of this, girls can face dandruff, itching and even some infections.
As OBOZREVATEL wrote earlier, in summer our hair needs special care. To make curls shiny even after sunlight and salty sea water, add coconut oil or olive oil to masks, as well as use the right technique for drying the hair.
Only verified information on our Telegram channel Obozrevatel and Viber. Do not be fooled by fakes!