Trending:
This can destroy you: 10 phrases you should never say about yourself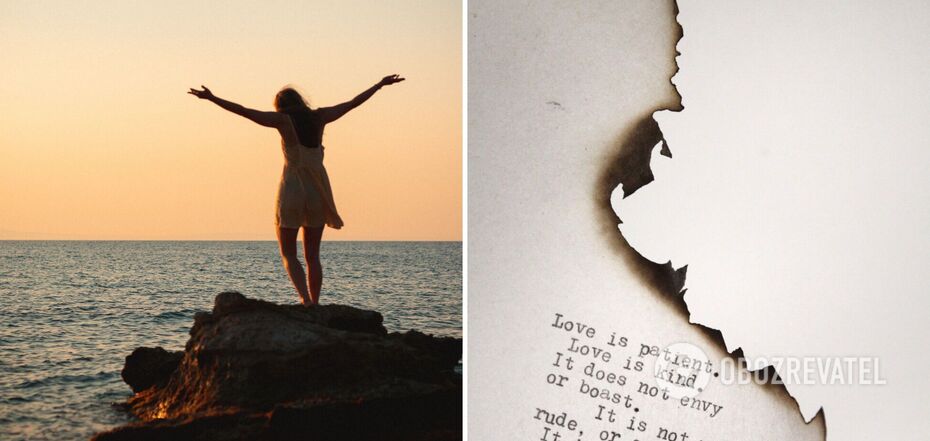 These are the phrases you should forget to keep your spirits up
The only person who is always there and has a huge impact on us is ourselves. Sometimes our self-confidence can be disrupted by life circumstances, making us question our past and future achievements. We should remember that we are the creators of our own destiny, so losing heart is not an option.
Our thoughts can bring us closer to the goal, or, conversely, break our faith in ourselves. OBOZREVATEL has collected 10 phrases that you shouldn't say to yourself to avoid despair.
Why am I always the unlucky one?
The more opportunities you take advantage of, the more likely you are to be lucky. A goal wants to be pursued. Success comes through action, not through chance.
If you're late, you've failed
It's never too late to change your life. Even the most traumatized can rise from the ashes to take control of an unpredictable life. Consider your age as a value and an asset, not a disadvantage. Experience comes with years, while knowledge comes with experience.
What will people think?
The opinions of others are an unnecessary cause for concern. Never sacrifice your true aspirations to try to impress others. A true friend will appreciate you for who you are, not who they think you should be.
How stupid am I?
No one has all the answers, so take it easy. We all have our own unique skills. Not being good at something doesn't make you stupid. Instead of agonizing over your weaknesses, focus on developing your strengths. The more often you do what you are good at, the more confident you will feel.
No one will ever love me
How can you be sure of that? The answer is: you can't. And if you sit at home and think about the fact that no one loves you (instead of getting out to meet a potential new partner), you're only making a bad situation worse. Your soulmate is unlikely to find you if you're sitting at home in your pajamas. If you want to be found, you need to be out there.
I can't do it
Don't admit defeat before you start the race. If it helps, think about the three biggest accomplishments you've made in your life. It could be graduating from university, getting a promotion, starting a blog, etc. Now ask yourself, "What strengths did I use to achieve this?" for each point. Write down your answers. Did you notice any trends? If so, the path to success is right in front of you.
Life is unfair. If things were different...
Good and bad things will always happen in your life at any given time. It's out of your control, so don't dwell on it. But whether you focus on the positive or the negative is entirely up to you. You can be frustrated by the bad things that you can't control, but remember that it won't make you feel better. Make the positive a priority. No matter how much you feel, you do more than you think.
I hate my body
Your body is a precious vessel that helps you be in this world. Take care of your body and it will take care of you. Worrying about what you consider imperfections is a waste of your time and energy. Don't look for physical features you don't like, but focus on what you find beautiful.
I can't trust anyone
An interesting thing about trust is that the less you trust other people, the less they tend to trust you. Are all people worthy of your trust? Of course not, but that's no reason to be paranoid. The fact that past partners or friends turned out to be untrustworthy doesn't mean that everyone is out to get you: you just haven't found your person yet.
Maybe just give up?
Life is like a video game. No matter how many times you lose, you can press a "continue" button as many times as you need to. You don't lose until you give up, so it's worth remembering that.
Earlier, OBOZREVATEL shared how to learn to say "no" and defend your opinion.
Only verified information is available on our Telegram and Viber. Don't fall for fakes!