Trending:
"They drink, smoke and touch girls from the age of 12": Oleg Skripka, who has a Russian mother, shared his memories of the Russian countryside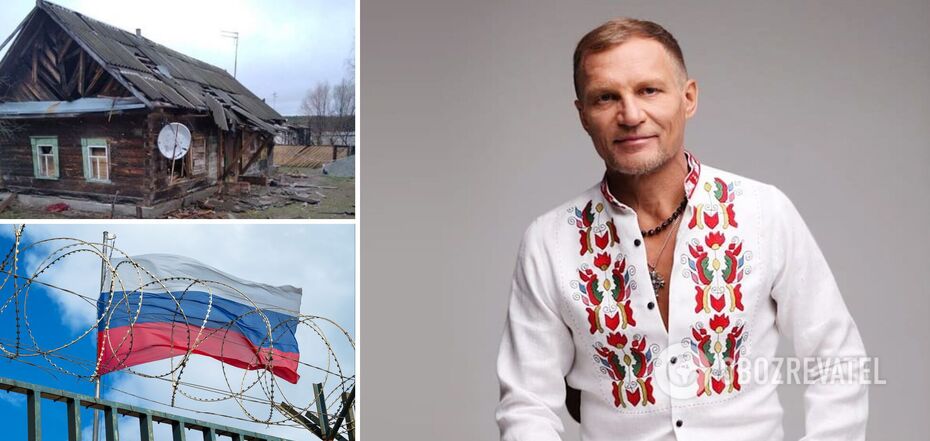 Oleg Skrypka shared his memories of the Russian village
Famous Ukrainian musician Oleg Skrypka was born and grew up not in Ukraine, because his mother is a Russian. As a child, the future artist traveled to both Ukrainian and Russian villages to visit his grandparents. The colossal difference between them greatly struck the then still young Skripka. He still distinctly remembers how vile was the village in Russia, where he refused to come.
At the same time, the leader of "Vopli Vidoplyasova" (VV) clearly remembers how beautiful, clean and ennobled the Ukrainian village was. He was most impressed by the people who possessed, as Skrypka himself put it, the inherent nobility of Ukrainians. The star shared his memories in a podcast on the YouTube channel STAND UP BATTLE.
"I come to a Ukrainian village. The children there call their parents "you", "orchard cherry kolo khati", clean, asphalted road, gas, everything is beautiful and rich, everyone has a vegetable garden. My grandparents had so many hectares! At home, there was always borscht and dumplings," Skripka recalled.
But a village in Russia will forever be associated with alcohol, ill-manneredness and poverty. After comparing a visit to his relatives in the Russian Federation with a trip to Ukraine, Skripka no longer wanted to return to the Russian village.
"I come to Russia before my grandfather. There is no garden, no vegetable garden, an earthen floor. People like to booze, but it did not come to moonshine, because everything was drunk at the level of braga. And my mom says: "Go out with your peers." I go out - guys and girls of 12 years old. They are sitting drinking port wine, guys are groping girls, smoking, swearing. And this was after the Ukrainian village, where such anecdotes, affectionate humor, this softness impressed me. And I left, asked my mother not to come there anymore," - said the musician.
As OBOZREVATEL wrote, Skrypka until 2014, when Russia annexed Crimea and unleashed the war in Donbass, often traveled with his band "Vopli Vidoplyasova" (VV) to concerts in Russia. The artist admits that he sees nothing wrong in this, as all the money earned during the tour, invested in the development of Ukrainian culture.
Only verified information from us in Telegram-channel Obozrevatel and Viber. Do not fall for fakes!