Trending:
"They choose where it's more profitable for them: Kondratyuk harshly "went through" Lorak and Povaliy, explaining their position. Video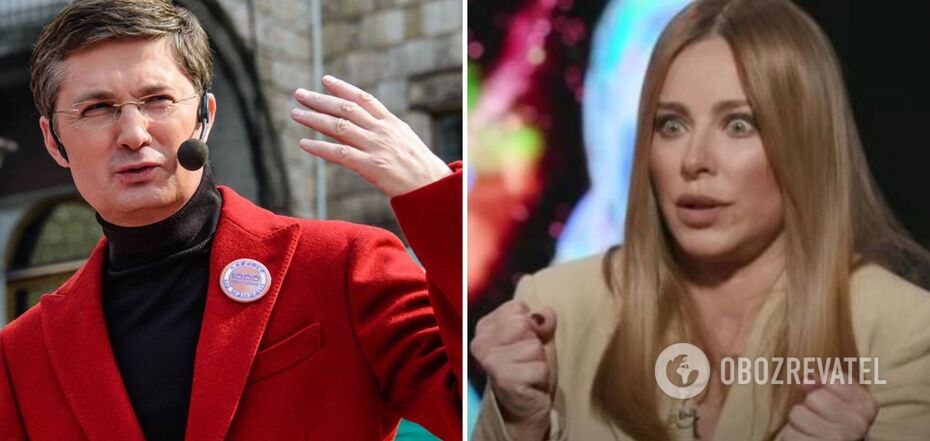 Kondratyuk is sure that the earnings of singers are more important than anything else.
Ukrainian producer Igor Kondratyuk is sure that singers Ani Lorak and Taisiya Povaliy, who chose to side with Russia long ago and supported the aggressor country when the war began, do not love anyone but themselves. According to him, they don't even care about their families, because the main thing for these vocalists is profit and their own comfort.
In an interview with Ukrainska Pravda, the TV host commented on the behavior of the traitors, explaining why they did not stand up for Ukraine with the beginning of a full-scale invasion. He also still does not understand why all traitors cannot be deprived of the titles of "honored" and "people's" artists (to see the video, scroll to the end of the page) .
"This may indicate that they don't give a shit: Ukraine, murdered Ukrainians, destroyed cities. I'm afraid they don't give a shit about Russians either. They don't give a shit about anything. They don't give a shit about their children, their mothers. They don't give a shit about anything. Such people," Kondratyuk said.
He noted that Taisia Povaliy is unlikely to live in Russia now. Most likely, the 58-year-old actress has settled down in one of the European countries. Kuek the producer considers only a puppet, which nature has gifted with a voice.
"They understand everything perfectly. It's just that next they choose where it's more profitable for them, how it's more profitable for them. And as long as they don't come to them and get kicked out with dirty rags, like collaborators, then they'll be there. By the way, I'm not sure if Povaliy is in Russia now.... They don't give a shit. She doesn't give a shit about this Carolina. She doesn't love anybody. She has no soul, no heart. She's just a doll with a voice," the Ukrainian showman said of the Putinists.
Recently OBOZREVATEL wrote that Igor Kondratyuk unexpectedly interceded for Vlad Yama, who lives with his family in the United States. The TV host does not condemn the dancer's decision, as he is trying to help the AFU and the Ukrainians.
Only verified information in our Telegram channel Obozrevatel and in Viber. Do not be fooled by fakes!