Trending:
The most dangerous diets. 4 red flags that should alert you while losing weight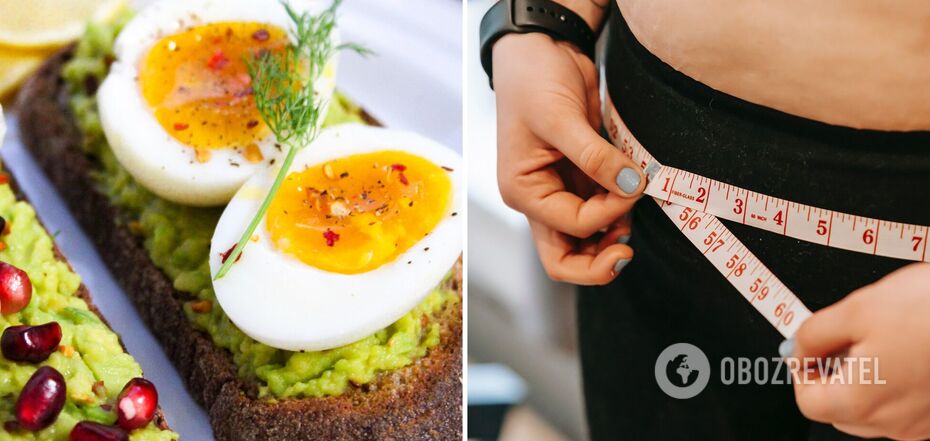 Nutritionists told what you should pay attention to during weight loss.
Professional nutritionists caution that during weight loss you need to be especially careful about how you feel, so as not to harm your body. There are four "red flags", which, if you notice, you need to see a specialist or prematurely terminate the diet.
Nuffpost asked experts to tell you how to lose extra pounds. If you want to lose weight safely and effectively, you should listen to experts (please scroll to the bottom of the page to see the photos).
Hunger
Despite a common myth, nutritionist Amanda Frankeny says that a diet should not be accompanied by a constant feeling of hunger. According to her, the diet should include a wide variety of foods and enough calories to avoid discomfort.
Lack of flexibility
Another nutritionist, Marissa Meshulam, recommends that those who want to lose weight pay attention to whether the chosen diet is flexible. In particular, whether any of its components can be substituted for its counterpart.
She also stressed that it is difficult to choose a menu with all desires in mind on the Internet, so it is better to consult a qualified nutritionist.
Single- or multiple-food diets
Certified specialist Kim Rose Francis strongly advises against choosing a diet that eliminates entire groups of essential elements, reducing it to a few foods. They won't give the body enough of the necessary micronutrients, only damaging it.
Diets that divide foods into "good and bad"
Giving individual foods the stigma of "bad" can trigger the brain to feel guilty, says Amanda Frankeny. Instead of eliminating an item entirely, it's worth indulging yourself from time to time so you don't snap after losing weight and gaining those extra pounds again.
Earlier OBOZREVATEL told about how not to gain extra pounds in winter, when searing frosts motivate the body to warm up with more food. Advice was given by nutritionists.