Trending:
The famous singer advised Taisiya Povaliy to sing "Kalinka-Malinka" and not to discredit the Ukrainian songs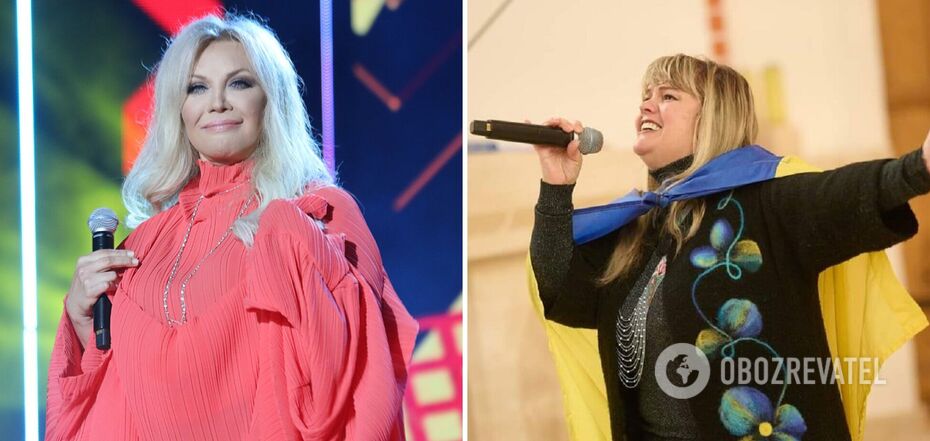 Taisiya Povaliy, a singer originally from the Kyiv region, forever cemented her status as a traitor when she openly declared her love for Russia and praised the actions of dictator Vladimir Putin. But more cynical are the moments when the corrupt artiste sang Ukrainian songs in the Kremlin and at various propaganda venues. Such low behavior was commented on by the People's Artist of Ukraine Inessa Bratushchik.
The singer believes that Povaliy has no right to perform Ukrainian songs. She has become another mouthpiece of the Kremlin, which is responsible for promoting the narrative about "brotherly peoples". Bratushchyk shared her thoughts in an interview with Glavcom.
She recalled how the Putinist sang the legendary "Chervona Ruta" on the propaganda channel on New Year's Eve when Russia once again attacked Ukrainian cities with its missiles.
At the same time, Bratushchik notes that he considers Povaliy to be a talented singer. However, her cynical, traitorous position completely negates this talent.
"I'm not in the habit of discussing colleagues and I try not to say bad things about them. But I can't call colleagues betrayers. I can't argue that Taya Povaliy is a talented singer. Nor that God, Ukrainian soil, and Ukrainian mother gave her this singing gift. But to this day she goes on stage in Russia and sings "Chervona Ruta". Tell me, please, with what eyes? If you have already renounced your land, then sing "Kalinka malinka"! Don't perform what you no longer have the right to do," Bratushchyk said.
Last year on April 16th Povaliy performed at the Kremlin stage with her Russian Putinist colleagues Nikolay Baskov and Stas Mikhailov. There, on May 9, she sang "Psnya pro rushnik" in Ukrainian, surrounded by St. George ribbons and Soviet symbols.
On the day of the terrorist rocket attack on Vinnytsia, the Ukrainian cynically sang at the "Slavonic Bazaar" in Belarus the Ukrainian song "Verba," the lyrics of which were written by the legendary Ukrainian poet Yury Rybchinsky. Povaliy's silent attitude played into the hands of Russian propagandists because at her concerts she promoted the idea of "unity" and "brotherly peoples".
On New Year's Eve, when the occupants once again fired rockets at peaceful Ukrainian cities, Russian TV showed Povaliy singing Chervona Ruta.
As OBOZREVATEL wrote earlier, Povaliy made a number of cynical propaganda statements about her native country and compatriots. The artist announced that she was on the side of Russia because she was "used to be where the truth is," and President-Dictator Vladimir Putin, in her opinion, is now "ridding the world of Nazism." Read more in our story.
Only verified information in our Telegram channel Obozrevatel and in Viber. Do not be fooled by fakes!