Trending:
Stephen King, Jim Carrey and others: five celebrities whose stories will inspire you to never give up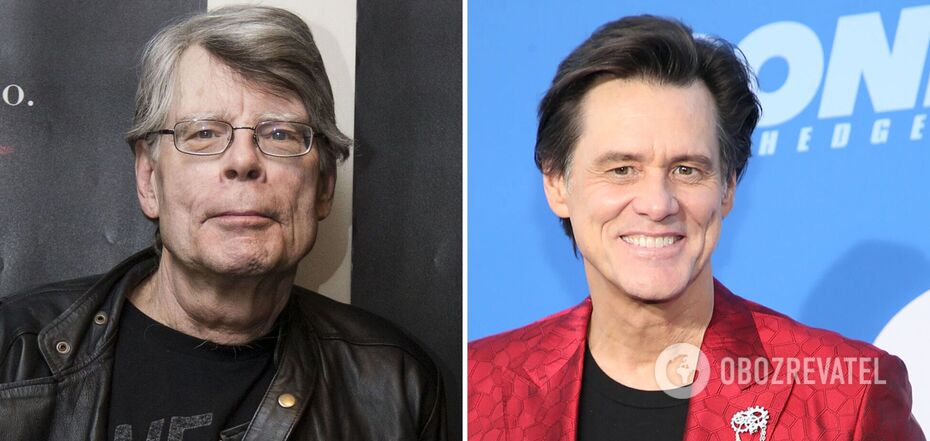 The stars had a difficult fate
"Never give up". This is probably one of the most commonplace phrases that everyone has heard when they started building their career. Psychologists say that difficult life situations shape a person's personality.
Many stars faced serious problems in their childhood: living in a trailer, working from the age of 5 or running away from home. Difficulties were not an obstacle on their way, but only hardened them and helped them become who they are today. OBOZREVATEL has collected stories of celebrities who never gave up and went for their goals.
Actress Sarah Jessica Parker was born the fourth child in a family in a poor mining town in Ohio. Her parents divorced when she was two years old, and soon her mother remarried and gave birth to four more children. Parker's stepfather was often unemployed, so the future star started singing from childhood and earned money to feed her family of 10.
Despite the difficult times and periodic social assistance, Parker's mother continued to encourage her children's interest in art. When the future Hollywood star was 11 years old, the family travelled to New York so that Sarah could audition for a Broadway play. The trip was successful - she and her brother were cast. Parker continued to work hard and eventually became the main character in the TV series Sex and the City.
Writer Stephen King was penniless when he started his career. He lived in a trailer with his wife, also a writer. They both worked several jobs to support their family and pursue their creative work. The couple borrowed clothes for their wedding and lived without a phone because it was too expensive.
King received 60 rejections from publishers before selling his first story, "The Glass Floor," for $35. Even his current bestseller, Carrie, was not a hit at first. Subsequently, Signet Books bought the rights to the paperback edition for $400,000, of which King received $200,000 and became famous all over the world.
When actor Jim Carrey was 14 years old, his father lost his job and the family was going through a rough patch. They moved into a van, and the young aspiring comedian went to work in a factory after school for eight hours a day to make ends meet.
At the age of 15, Kerry performed his first comedy act on stage. At the age of 16, he dropped out of school to focus on comedy. Soon he moved to Los Angeles, parked on the Walk of Fame every night and imagined his success. On one such night, he wrote himself an imaginary cheque for $10,000,000 for "acting services". Shortly before that date, he received the same fee for the TV series Dumb and Dumber.
During her public life, journalist Oprah Winfrey has faced many challenges, such as criticism of her weight, racism and intrusive questions about her sexuality. However, in her childhood, Oprah went through even more turmoil.
Winfrey was a victim of sexual abuse and was repeatedly molested by her cousin, uncle and family friend. Oprah became pregnant and gave birth to a child at the age of 14, the baby died two weeks later. The girl did not give up, graduated from high school with honours, received a full scholarship to college, made her way to television and is now the most famous journalist in the United States.
Writer J.K. Rowling was divorced in the 1990s, living on public assistance and barely able to afford to feed her child in 1994.
When Rowling was writing the bestselling Harry Potter novel, she was so poor that she couldn't afford a computer and didn't have the money to pay for a photocopy of the novel, so she hand-printed each version. The novel was rejected dozens of times, until finally a small London publishing house gave it a second chance after the CEO's eight-year-old daughter fell in love with the book.
Earlier, OBOZREVATEL wrote about how dementia has changed the lives of Bruce Willis, Robin Williams and other celebrities. World-famous stars do not make public statements.
Only verified information is available on our Obozrevatel Telegram channel, Threads and Viber. Don't fall for fakes!