Trending:
Shoygu's scandalous son-in-law abruptly changed his plans because of the "mutiny" in Russia and is going to Dubai: Prigozhin has a "special account" with him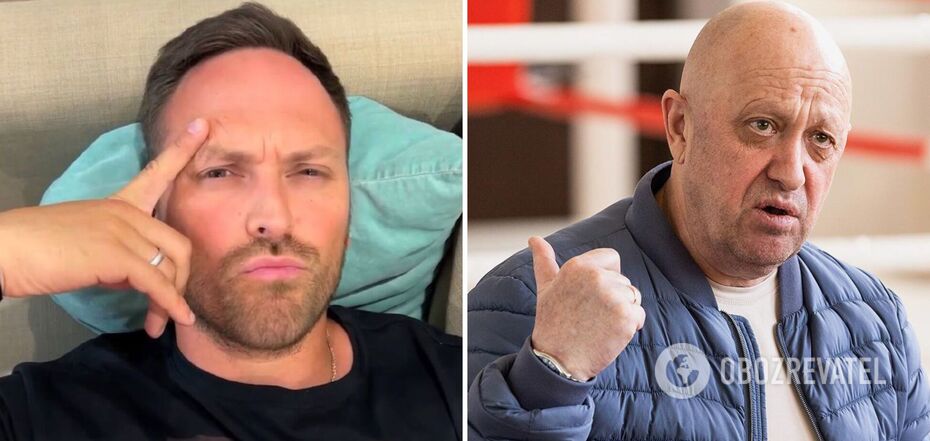 The blogger recorded an appeal to his subscribers
Aleksey Stolyarov, the son-in-law of Russian Defense Minister Sergey Shoygu, against the backdrop of recent events in his home country, decided to cancel all upcoming events, saying that he had urgent "business" in Dubai. The fitness blogger warned fans that he will not be in touch for some time, and wished them a good weekend.
Stolyarov reported about it on Instagram. Some time later, the propaganda media also began to claim - Shoygu's youngest daughter Kseniya and her husband have already left Russia. After Instagram-stories Aleksey stopped being active online (to see photos, scroll to the end of the page).
"Friends, all events for Youth Day at 16 tons and Gipsy with my participation are canceled. I will not be in touch today. I will be in Dubai on a working visit in the near future. Have a good weekend everyone," the 33-year-old blogger reported back to his audience.
A few hours later, however, the man appeared on Instagram, assuring that all the information about his alleged departure from the country was a lie. He shot a video from Nizhny Novgorod, assuring that he did not and will not flee to the UAE, and that his stories are the creation of detractors.
"Hello all, friends. Well, another batch of misinformation, photoshopped in many Telegram channels that I supposedly flew to Dubai. So, I am now in Nizhny Novgorod. Here is the Kremlin of Nizhny Novgorod (shows Stolyarov - ed). So please don't believe these photoshopped screenshots. I'm in Russia and I'm not going to Dubai," Kseniya Shoygu's husband justified himself.
It is worth recalling that Stolyarov has a special account with Yevgeny Prigozhin. At the end of May the head of PMC "Wagner" drew attention to the carefree life of children of top officials of the Russian Federation. Aleksey himself, who, according to Prigozhin, can only "shake his buns in the UAE," also got under the hot hand. Kseniya Shoygu, who is opening the Kronstadt forts for her father's money, also got in trouble.
Earlier, OBOZREVATEL reported that Russian journalist Kseniya Sobchak sided with Vladimir Putin during the "coup" in Russia. She noted that she had slept only a few hours in the past 24 hours, because she constantly monitors the news and worries about the fate of her beloved Russia.
Only verified information in our Telegram channel Obozrevatel and in Viber. Do not be fooled by fakes!