Trending:
She went to the bottom, but still could not resist getting rubles: where the Kyiv native Sedokova were and what "betrayal of VIAGRA" she can not forgive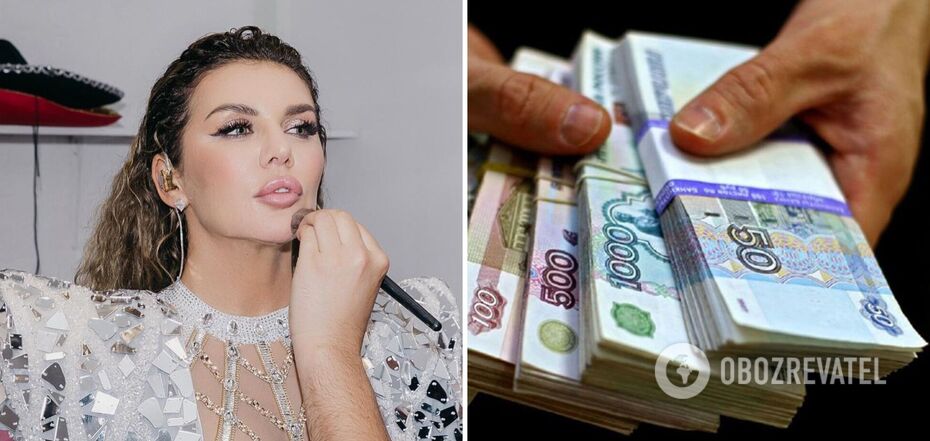 Sedokova gave an interview about her ''disappearance''
Kyiv-born Ukrainian singer Anna Sedokova, who "took a creative break" that "coincided" with Russia's full-scale invasion of Ukraine, has decided on her political position. She settled in the United States in 2022, but now has returned to Russia and resumed concert activity to earn more rubles.
The artist is still silent on the genocide of her people. As it turned out, she has "more urgent" topics for discussion. For example, the offense she took at VIAGRA band 20 years ago. OBOZREVATEL will tell you where the traitor to Ukraine is now and what she discusses with propagandists (to see the photo, reach the end of the page).
Sedokova gave an interview to Russian radio, where she excused herself for her long absence. The artist stated that suddenly she felt the weight of a 20-year career in 2022 and decided to "dissolve" in her husband.
It also turned out that her Russian residence permit had expired, so she could be deported. However, she triumphantly returned to the terrorist country with new concerts in 2023.
Sedokova stated that she lives between two countries because she has always considered herself a "man of peace". When asked why she ignored the offers of interviews and comments for so long, the singer replied that her PR manager was to blame.
With no hits made and interest to be maintained elsewhere, Sedokova decided to devote half of the interview to the memories while she performed in VIAGRA. In particular, the artist complained that she was betrayed and replaced by Svetlana Loboda.
"I left not because I went crazy but because of the pregnancy. Then said they would wait. Then I turn on the TV and see that some woman receives an award as a member of the Best Group on Muz-TV. And that woman is Loboda. I thought they were going to say, 'Anya, we love you. Thank you for being here.' I was hoping they'd remember me. But I wasn't in this life. They got the award, and I seemed to be gone," Sedokova complained.
Earlier OBOZREVATEL wrote that Anna Sedokova is not too concerned about the genocide of her people. She shows off her naked buttocks without remorse when her hometown is bombarded with missiles.
Only verified information at our Telegram channel Obozrevatel and Viber. Don't fall for fakes!