Trending:
She was the wife of a prince, but left everything for the singer Haino: why Hannelore Auer was famous for less than 10 years and why her death was hidden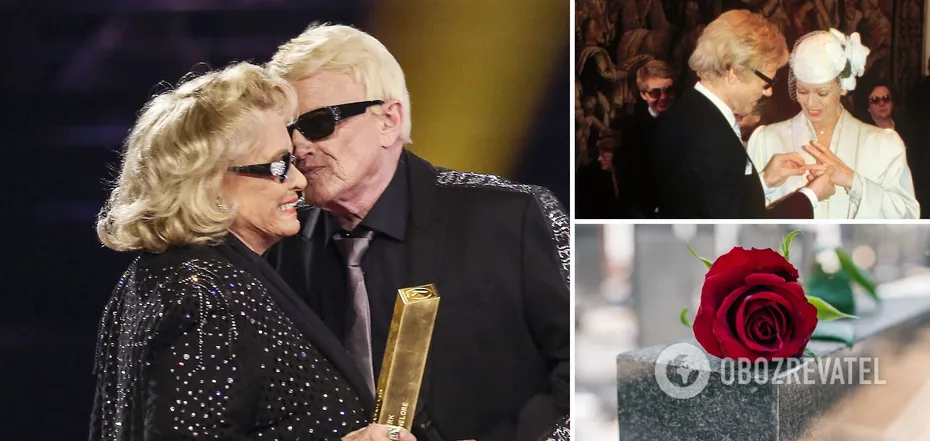 Hannelore Auer died on November 8
Austrian singer and movie star of the 1960s Hannelore Auer has died at the age of 81. It is reported that the artist was ill, and her husband, one of the most popular German singers, Heino, canceled all planned events and was secretly grieving. The deceased celebrity was known not only for her career on stage but also for her relationships with influential men.
The death occurred on November 8, but it was reported much later, Spiegel writes. According to the family's close circle, her beloved was "devastated" and wanted time to grieve without the attention of the media and fans.
"Heino is devastated and in deep mourning. It was the worst day of his life," the artist's manager said.
Hannelore died in her bed at her home in Kitzbühel, Austria. Last year, Heino announced that he and his wife had retired at the singer's request.
Recently, she has not appeared in public at all, and the 84-year-old still participated in events dedicated to music.
According to journalists, Heino was in Berlin rehearsing for a TV show when his manager received a call with the news of Hannelore's deteriorating health. The artist immediately passed the information to the rescue service and went home, but it was too late.
When the medics arrived, Hannelore was no longer showing signs of life. Attempts at resuscitation were unsuccessful. Later, doctors determined that the famous singer and actress died of sudden cardiac arrest and did not suffer.
She became famous in the 60s when she starred in European comedies. The star's filmography includes such projects as: "The Sweet Sins of Sexy Susan, Come to the Blue Adriatic, Sinful Village, I'm Marrying the CEO, and more. However, her career was short-lived and lasted from 1960 to 1968.
In those years, the singer also released a number of songs of various genres and music videos. The seductive blonde won the hearts of not only listeners but also famous men.
Auer was romantically involved with the film director Franz Antel and starred in his series Frau Wirthin. In 1968, she married Austrian Prince Alfred von Auerhsperg, and after their divorce in 1979, she quickly legalized her relationship with Heino.
Since then, the star began to take care of her husband's career, became his manager, and abandoned her sleepy creativity. Only occasionally did she recall her vocal past, recording duets with her lover. The singer had no children, but she fell in love with Heino's heirs from previous marriages.
Hannelore was buried in the cemetery in Kitzbühel on the morning of November 15, 2023. Besides Heino, only a few close friends attended the funeral, including Heino's son Uwe. The musician laid 44 red roses on his wife's grave as a symbol of the years they had lived together.
Earlier, OBOZ.UA wrote about a tragic story that will not leave you indifferent. A 71-year-old hiker who disappeared in the mountains was found dead two months later, and his faithful dog had been guarding his master's body all this time.
Only verified information is available on our Telegram channel OBOZ.UA and Viber. Do not fall for fakes!